At Newskill we're putting together a great event for next Thursday, April 7th, with your favorite streamers and the chance to win a lot of prizes Newskill. Want to know what we're up to? Don't miss this sneak peek, and grab a seat for the big Goose of Newskill
Next Thursday, April 7 at 19:00, Spanish time, this week, a new event will take place at Newskill, a classic game we have all played: the Goose game. But beware, as it could not be otherwise, in Newskill we have given it a total twist, and we have prepared a great board and participants, that we assure you that you do not expect. If you are thinking that Goose is not your thing, we are ready to change your mind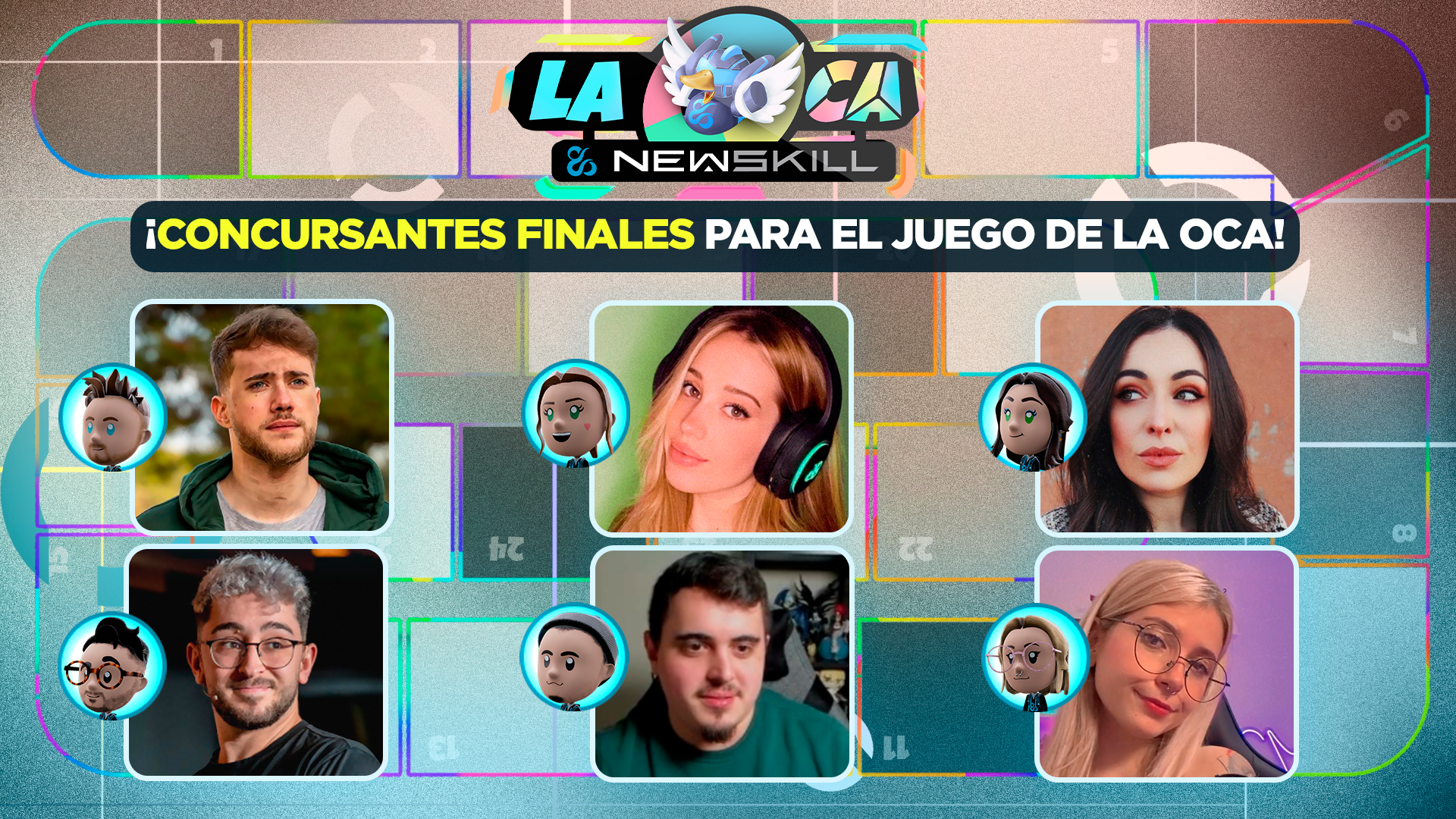 Our Skilly will be involved in a series of events that will end up involving some exceptional participants and, without eating or drinking it, they will have to fight and fight to escape and return home
On this occasion, our heroes of the evening will be Spursito, Carola, Mery Soldier, Lluna Clark, Selis y Momonkun. To guide this cast of cracks in their mission, we will have the brilliant Gemmatheway as master of ceremonies, only she will know what this board full of traps and surprises will have in store for our players.
We invite you to spend an afternoon full of laughs, testing the greats of the gaming scene, with the funniest challenges. Accompany your favorite streamers to victory in this epic duel on the Goose board Newskill. A board full of secrets, in which the six participants will have to give their best, and dare everything, to reach the vortex that will take them to the exit
but that's not all! The surprises will go much further, because if you pay attention to the chat, you will be able to participate and win gifts. Also, decide who you will support, because our winning streamer will raffle a mega pack of Newskill products among his community
See you at the official Twitch channel on Newskillnext Thursday, April 7, at 19:00, Spanish time. And, so you don't miss anything, follow us on our official networks, Instagram y Twitter.
We take this opportunity, in view of the raffles and gifts that will take place in the Oca, to tell you that we will never ask you for bank details to send you anything you win in any of our events. We will only need your personal information to send you your gift. Please do not trust fake accounts that may arise from this event, follow only our official channels and report any other
Comments (0)
No comments at this moment