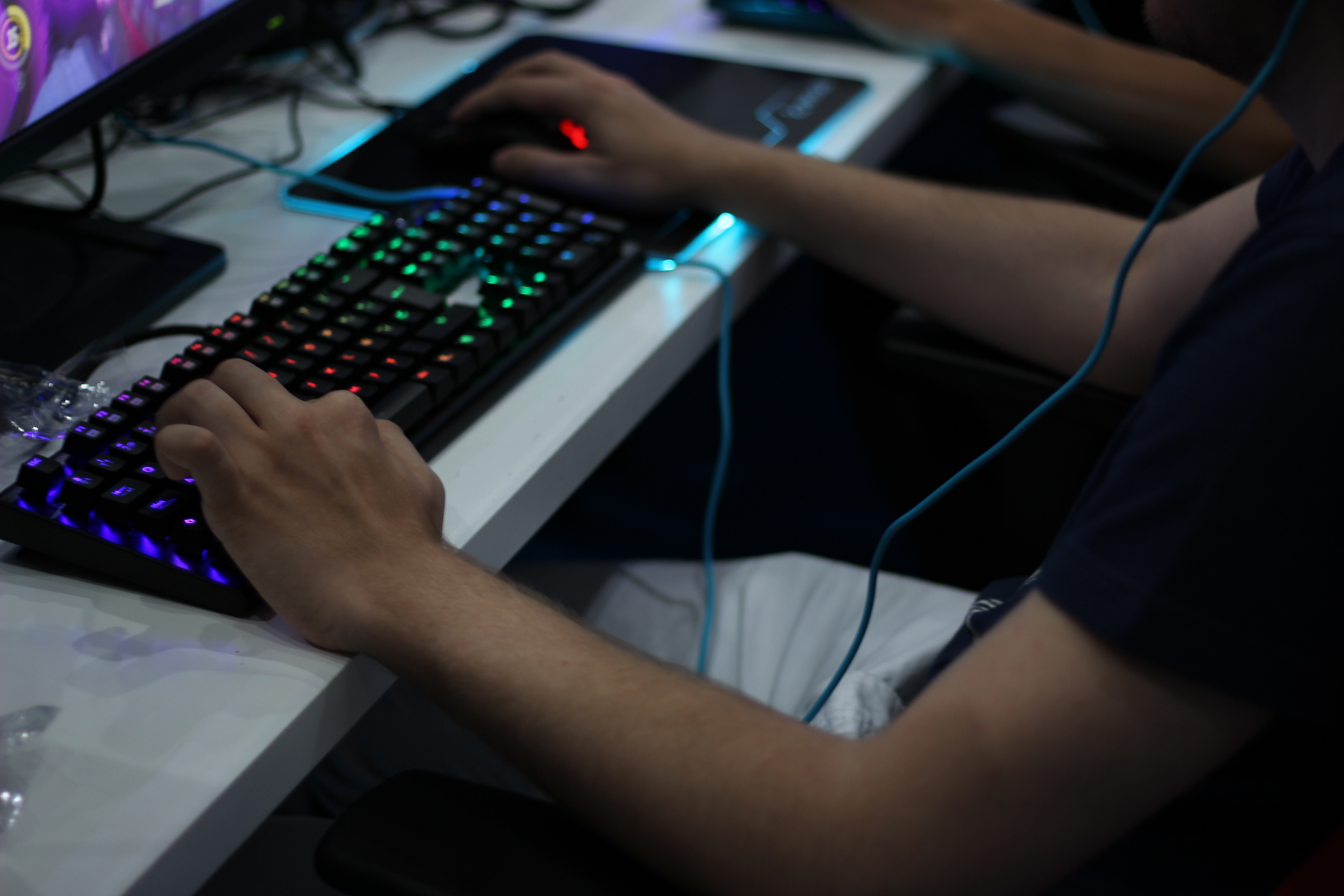 This weekend we are going to close the 2017 gamer season in style. On December 15, 16 and 17, Madrid will host a new edition of Gamergy a new edition of Gamergythe eSports event organized by IFEMA and Liga de Videojuegos Profesional (LVP). And Newskill could not miss it
For the past eight editions, Gamergy brings together leisure and competition at the highest level and this time they put the finishing touch to 2017 with an event that can bring us many surprises both competitively and in terms of attendance. In its previous edition, held in June, more than 4,000 people attended, a figure that the organization aims to beat in this new edition, which will host some of the most important amateur tournaments in our country and the finals of the professional competitions of League of Legends, Counter Strike Global Offensive and Clash Royale.
Newskill will be present one more year at Gamergy
At Newskill we are once again joining this unmissable event that is Gamergy and we will be joining forces with Nfortec in the arena for Gamergy December 2017. Although we know that there are thousands of things to do at Gamergy , what makes us excited is to see you, so we invite you to come and say hello. You can find us in the Pure Gaming area , here:
Prizes and more prizes from Newskill at Gamergy
As we are like your grandmother and we do not want you to come to see us and leave empty handed, throughout the three days of Gamergy we will distribute dozens of prizes and gifts in collaboration with Nfortec, who will bring their coolest equipment for gamers. All those who stop by our area showing their VIP card Newskill will be able to win an exclusive gift pack Newskill and amazing discount codes for our store.
Newskill tournament at Gamergy: who can click the fastest?
But that's not all. On Saturday morning, we will be holding the Newskill click tournament inwhich the person with the best reflexes can win a Renshi mouse + NewskillT-shirt pack. In addition, from 16:00 we will be able to enjoy a 2 vs 2 Overwatch tournament with a limit of 16 teams. Each participant who passes to the next round will win aprize and the winning pair will each get a Seiryu keyboard and a Skilly plush. As you can see, Gamergy is full of surprises and prizes for the skillers
So now you know, we are waiting for you with open arms and full of Christmas gifts in advance, come and say hello!
You can also mention us on our Twitter using the hashtag #WinterGamergyNewSkill17
Comments (0)
No comments at this moment