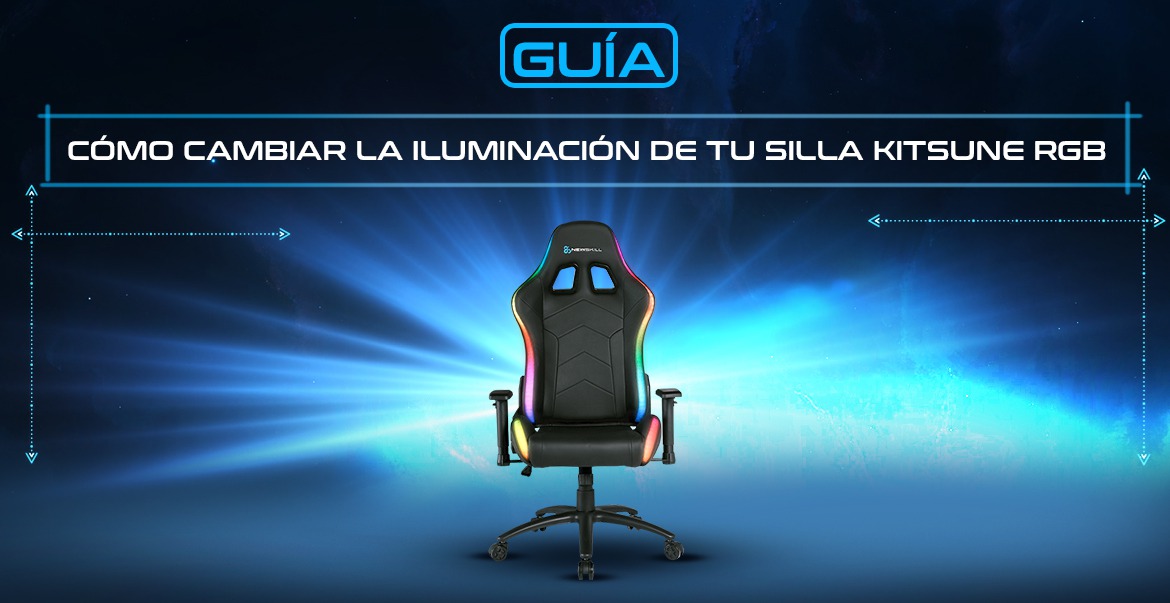 Today we bring you a post that will make you fall in love with our Kitsune RGB V2, if you have not already surrendered to it. Our backlit gaming chair that, in addition to offering great comfort, will allow you to create great environments in your gaming room.
Switching on our lighting
To activate the lighting of your chair, simply connect the cable that comes out of the bottom of the seat to your PC via a USB port. You also have the option of connecting a power bank, such as our Newskill Powerbank 10000mAh, which you can conveniently store in a pocket on the underside of the seat. This will give you total freedom of movement with the chair, and you will forget about cables.
The lighting is very easy to control, it is done through a remote control included, with very intuitive controls. You can choose between different colors and modes, among which are the fixed mode, a single color, or automatic mode, a rainbow style mode in which the different colors are running along the contour of the chair. With the different options on the remote control, you can achieve a large number of customized lighting modes.
Choosing our settings
We know that, depending on the occasion, sometimes you want to have a static color, especially in those moments that require more concentration, such as an important game. To maintain a fixed color, just choose the color you want on the remote control, press it, and it will illuminate the entire exterior of the chair. In addition, with the brightness control buttons you can change the intensity of the brightness, and achieve the effect that you like.
Using the M+/M- buttons, you can access the most interesting color modes with different effects, such as changes in the direction of the lights, full illumination of the light strip, particle illumination and more. In addition, you can change the speed of each mode, including automatic, with the S+/S- buttons, as well as the brightness and colors, so the possible combinations are endless.
Lovers of comfort and the latest backlighting technology, Kitsune RGB V2 is for you.
Comments (0)
No comments at this moment