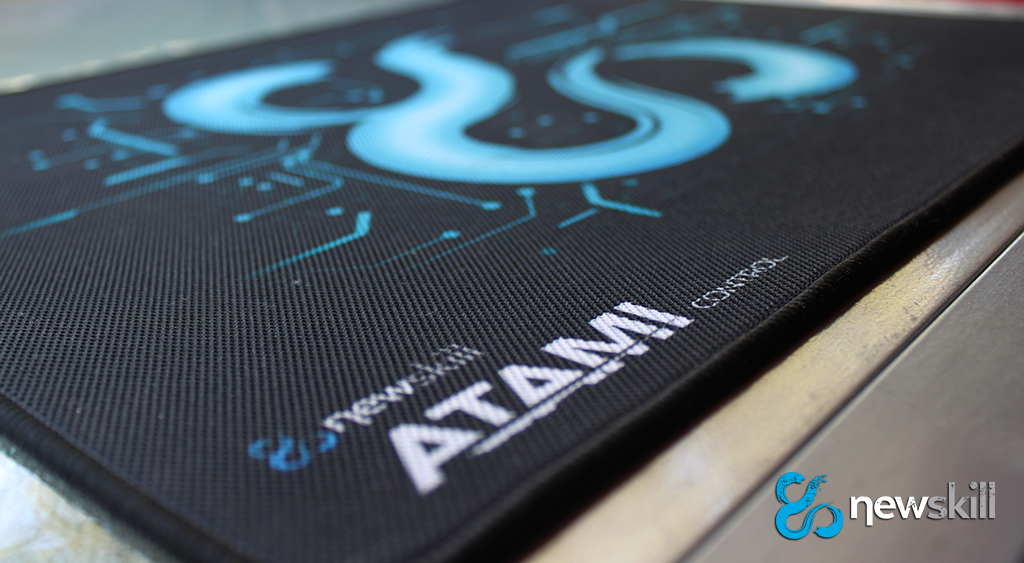 Years ago, when e-Sports were a minority thing and broadcasting video games was something that sounded like a real Chinese thing, it was common to have to make do with a limited range of peripherals. Much progress has been made since then and now the range of keyboards, mice or audio systems is so wide that sometimes you can get a little lost. This confusion is accentuated when it comes to accessories that were previously not given much importance, such as mouse pads. After all, any mouse pad will do, right?
No, it doesn't. Just as a good racing car needs good tires adapted to the type of track on which it will compete, to optimize the performance of gamers it is necessary to choose the gaming mouse pad that best suits the mouse and the type of gamer. So which mouse pad is best for you? As we did with the RENSHI family of mice, Newskill can help you find out.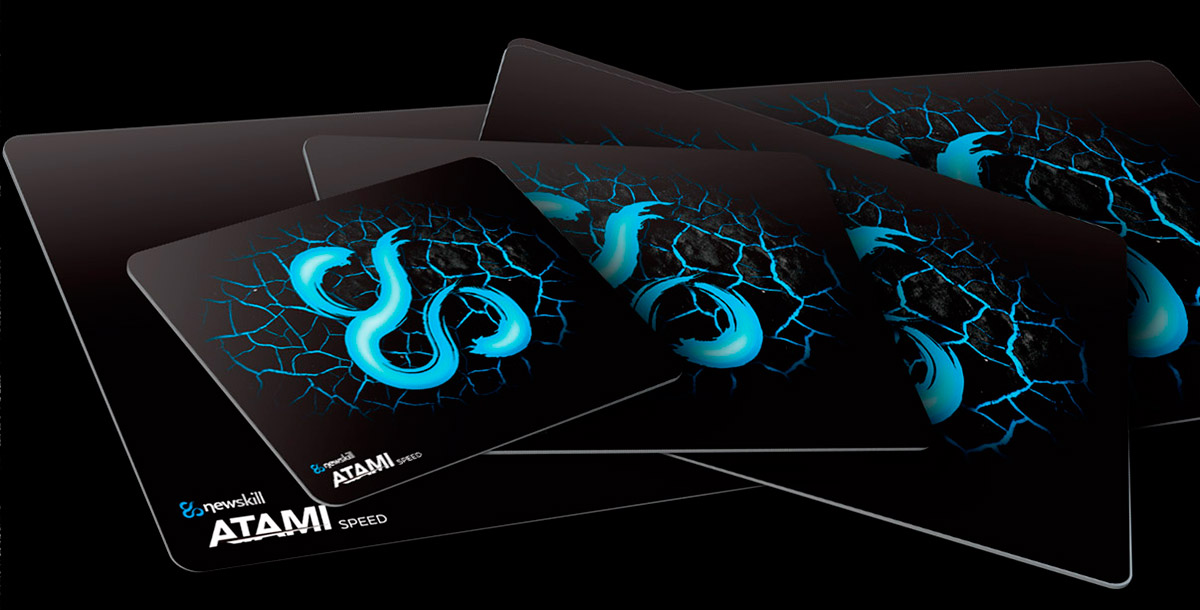 control or speed? Your personalized gaming mouse pad
On the one hand we have the gaming mouse pads of the Atami series, the ATAMI SPEED and the ATAMI CONTROL. Both have a natural rubber base that adheres perfectly to any surface and are available in four sizes. But that's where the similarities end. The ATAMI SPEED, made of pressed microfibers and with a laser-cut edge, is designed for players who are interested in maximizing the speed of their game. Its extremely fine, high-definition fibers provide extra smooth movement and great gliding ability. The ATAMI CONTROL, on the other hand, features a stippled surface with textured fibers and carefully stitched edges that offer greater control of mouse movement than its sibling, the Speed. In other words, mouse movements on the Atami Control will be slower and more precise thanks to the friction of its thicker fibers so that if, for example, you play a shooter, the mouse will glide right to the precise point where you are taking it without losing stability.
The perfect gaming mousepad is fast and precise
But what if you want it all? If you are one of those who think that there is virtue in the middle ground, your ideal gaming mousepad is undoubtedly NAMI.
Like the two Atami gaming mouse pads, the Nami has a rubber base that guarantees maximum grip, but in this case the rest of the gaming mouse pad is made of high quality plastic with an ultra-resistant coating. Being made of plastic, the mouse glides smoothly over the surface of the Nami. However, this smooth gliding does not mean that the material is not sensitive, so you maintain maximum control over your movements. In other words, speed and precision all in one. In addition, Nami is the perfect mouse pad for those gamers who are going to move the mouse over large areas, as it has quite large dimensions: 360 mm wide and 280 mm high.
In short, variety is the spice of life and that is why at Newskill we offer as many types of gaming mouse pads as there are types of gamers. Visit our store and choose yours.
In any case, do not forget to subscribe to our Newsletter to find out about all the news and promotions at Newskill.
Comments (0)
No comments at this moment