The main problem we usually have with headsets as good video game players is that we have to be changing device depending on whether we play with our PC, with our or our consoles. From Newskill we bring the solution to your compatibility problems with the new RGB gaming headset Newskill Drakain. Renew your old headphones at an unbeatable price and play on all your devices without worrying about anything else but enjoy. Do you want to know them in depth?
A headset designed by and for gamers
No two games are the same. And much of how that game will depend on the sound quality provided by the speakers or in this case the gamer headset you are using. If you want to make a quality leap towards a sound that will be your ally in your favorite video games, the Drakain RGB gaming headset will give you high sensitivity and excellent sound power so that you do not miss even a step of your opponent who is coming towards you to hunt you down. In addition, its 40-millimeter speakers with surround sound guarantee you the best possible gaming experience.
A comfort-oriented design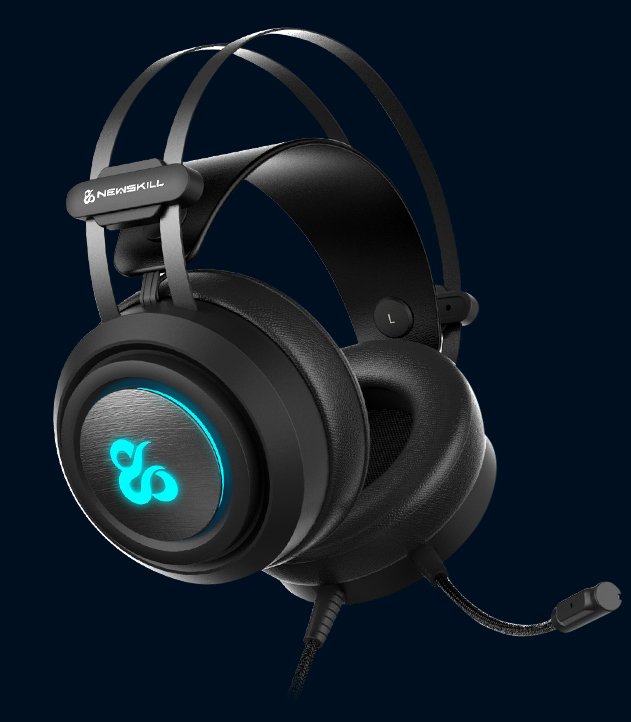 The Drakain multiplatform gamer headset has an ergonomic design that will provide you with maximum comfort and sound quality during long gaming sessions. Its padded earmuffs and adjustable headband will provide you with a comfort never seen before.
A microphone that adapts to you
The gaming headset Newskill Drakain features a flexible and adjustable professional microphone. Adjust the microphone to your taste or need and face any situation or game. Customize your gaming headset thanks to its connectivity. Drakain includes 3.5mm Jack and USB connections for the built-in RGB lighting.
Light up your set-up with Drakain
It is important to have a good sound quality, but it is not the only factor to take into account when we acquire a new gamer headset for our team. The small details turn Newskill Drakain into a professional quality gaming headset. Our new model of the headset family has RGB backlighting with automatic color cycle, allowing you to enjoy lighting effects that will surprise when you play on your set-up and give it an extra touch of color to make it different from the rest.
Powerful compatibility
The stereo gamer headset Newskill Drakain is compatible with PC, PS4 and XBOX ONE thanks to its standard 3.5 mm adapter. Forget about buying a headset for each device and play everything with a single gaming peripheral. Wherever you play, Drakain will help you squeeze all your favorite video games with unparalleled sound quality.
Comments (0)
No comments at this moment