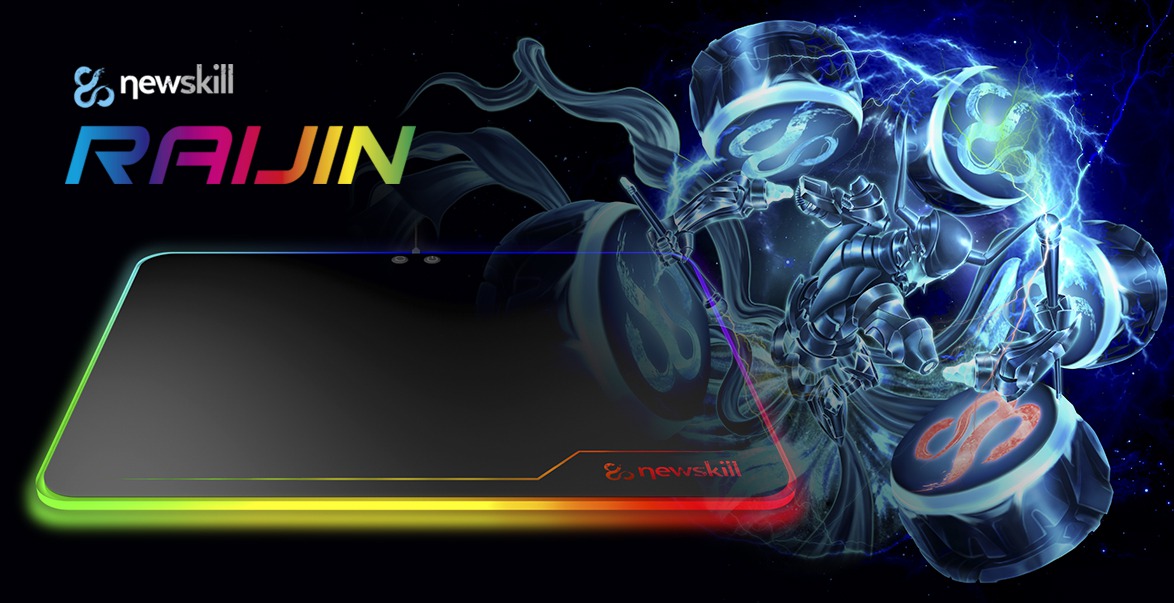 Like the very ray that inspires its design, comes the new Newskill Raijin, an RGB mouse pad that comes to give a totally different look to your gaming area.
Main features of Raijin:
Customizable LED backlighting.
Raijin mouse pad designed in ABS plastic: ensures minimum friction.
Ultra adherent base.
Improved connectivity and durability thanks to its micro USB cable with mesh finish.
Raijin is the new RGB gamer mouse pad
The new Raijin mouse pad from Newskill Gaming incorporates everything a gamer needs: customization, design and precision. With RGB backlighting inserted around the base and adjustable light effects in intensity, it offers a totally different gaming experience tailored to the tastes and preferences of each person.
The Raijin mouse pad has an ABS plastic surface, which ensures minimal friction. Its large dimensions (360 x 260 x 5 mm) allow the mouse to slide several centimeters before reaching the edge of the surface. The base also provides maximum comfort during games: created in non-stick rubber, it remains immobile at all times.
The best price for Raijin launching
Raijin 's features are completed by an advanced USB connectivity system with mesh finish: with a durable finish and a length of 2 meters, it allows you to place the mouse pad wherever you want.
The Raijin mouse pad from Newskill Gaming will be available from December 9 at a price of 39.95 euros.
If you want to find out about all the latest news from Newskill and not miss a thing, sign up to our VIP list and you will be the first to know about exclusive releases and discounts.
Comments (0)
No comments at this moment