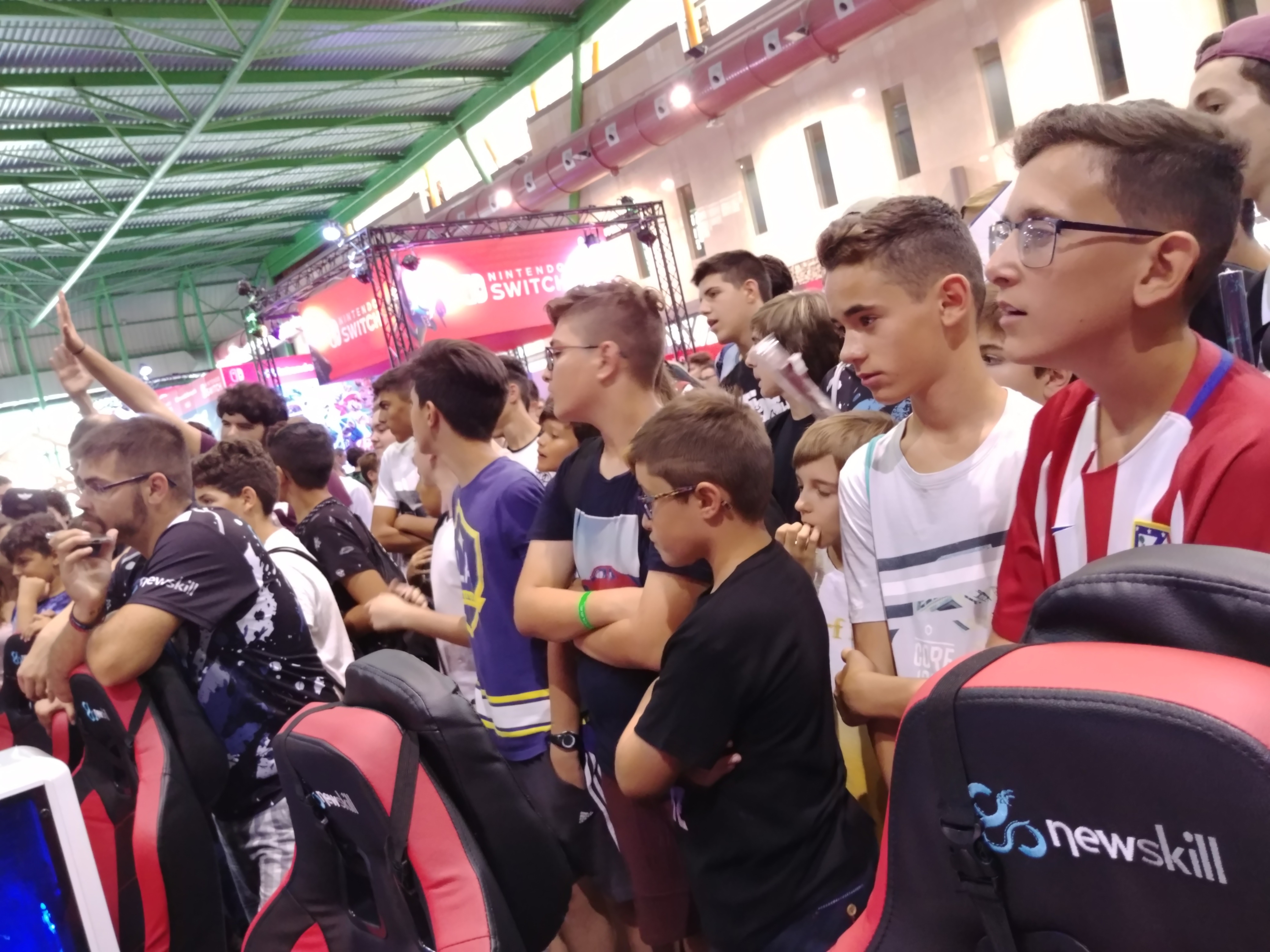 Newskill Gaming gave the Super Mario Bros. company its best gamer chairs for journalists, influencers and retailers to try Nintendo Switch, the new sensation in the console world

Nintendo Switch, Nintendo's new and groundbreaking console, is just a few days away from being available in the Spanish market. Zelda, Super Mario and other legendary sagas of the Japanese brand return to this model for fans to enjoy the most with their new adventures and game modes.
The launch of Nintendo Switch sitting in a chair Newskill
For a first contact with the Spanish market, Nintendo prepared a private showroom in Madrid where journalists, bloggers and youtubers could test this new desktop console with a portable soul(Nintendo Switch), which offers up to three game modes: television, 'tablettop' and portable. Nintendo was clear that the presentation of the Nintendo Switch should be an unforgettable experience and nothing better for that than having the opportunity to try it sitting in one of the best national gaming chairs. Newskill Gaming, Spanish brand of reference in the gaming field, gave several of its best chairs, ergonomic, very comfortable and perfect to play for hours and hours.
The best games for Nintendo Switch
Dozens of content creators came to Nintendo's private showroom and made use of Nintendo Switch in the chairs of Newskill Gaming to play, for example, the new Splatoon 2. The new Nintendo shooter allows 8 people to play at the same time in 2 teams. Scenarios, clothing and weapons will be added in successive updates after the summer launch. The new video console from the Japanese brand is receiving very positive reviews from those who have tried it due to its innovative character and clear quality.
The presentation has been a success both in terms of attendance and product reception. Ángel García, CEO of Newskill Gaming in Spain, valued the collaboration between the two brands as "very positive". "It has allowed us to partner with a benchmark brand in the gaming sector. Having users of gaming products close to us is always useful, as it allows us to receive instant feedback on customer needs," he added. The Nintendo Switch presentation was a complete success, and those who tried the Japanese brand's video games were surprised by the comfort of the chairs at Newskill.
If you want to find out all the latest news from Newskill and not miss a thing, sign up for our VIP list and you will be the first to know about exclusive releases and discounts.
Comments (0)
No comments at this moment