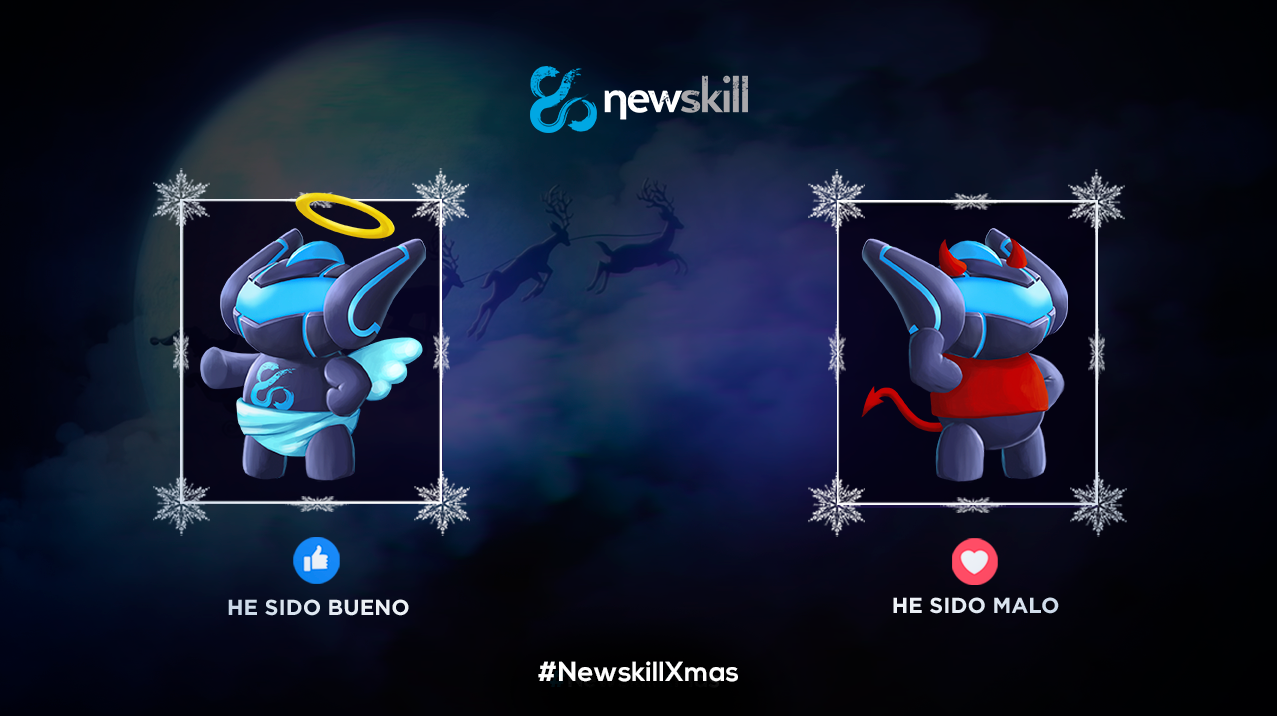 are you ready to spend the most gamers Christmas? Take a look at what we have prepared for you at Newskill. NewskillXmas is here.
It smells like Christmas. You can feel it in the air. The most magical days of the year are finally here and at Newskill we want to ring the final bells of the year by celebrating your best Christmas with you Newskill. That's why we have prepared a lot of cool stuff: NewskillXmas is here to bring you the best gifts!
Write your NewskillXmas letter to Santa Skilly
Singing Christmas carols, having dinner with your family, eating lots of sweets, or playing your favorite game in the warm are some of the best things that Christmas always brings. One thing that's not so great is searching for last minute gifts in crowded stores instead of enjoying your favorite Christmas activities. That's okay... Skilly comes to the rescue! Our mascot gives Santa a helping hand and gets your NewskillXmas wish list to that special someone you know is going crazy looking for the perfect gift for you. You can write your letter to Santa Skilly and send it to whomever you like here.
NewskillXmas Gaming Room Supersweepstakes
If you could ask for anything you wanted for Christmas, what would it be? In Newskill we have proposed to make your dreams come true and that's why among all the orders that occur between December 11 and January 6, we will raffle a piece of Gaming Room to start 2018 in style with a brand new setup with which to get the most out of your skill. What, cool or not cool. Start NewskillXmas off on the right foot and find out what prizes can be yours here.
happy NewskillXmas!
As we know that the best gift is to give and receive lots of love, we have also prepared cool postcards for you to download and congratulate your loved ones on NewskillXmas. Download them here and send them to the ones you love the most.
it's impossible not to get carried away by the Christmas spirit! Ah! One more thing: Keep an eye on our social networks because we may also have prepared some surprises ;P
We hope you have the most fun and gamer vacations. Drom Newskill we wish you a happy #NewskillXmas.
Comments (0)
No comments at this moment