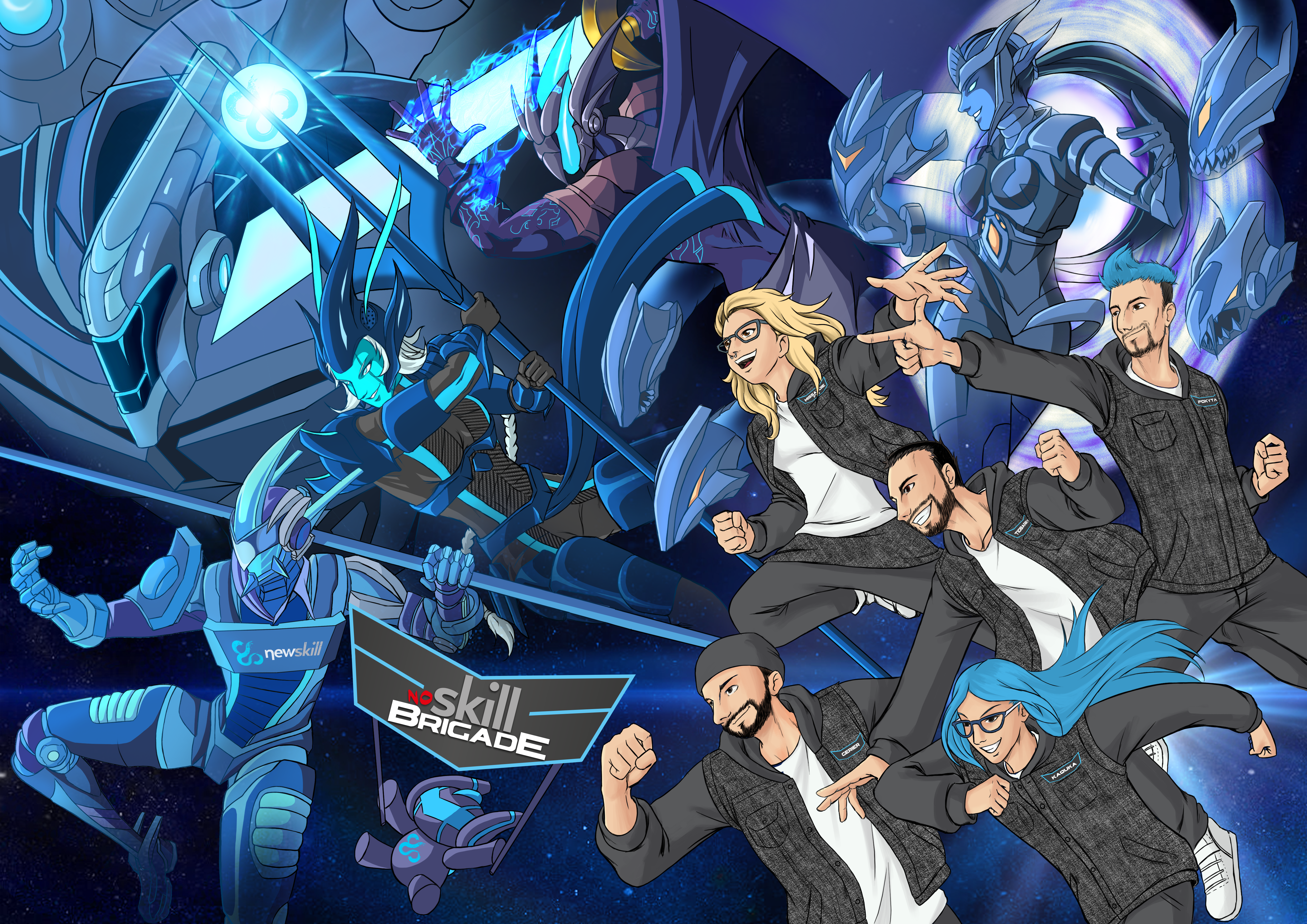 You won't believe what we present to you, Hulio. From now on, you'll have an unavoidable appointment twice a week. The reason? You'll be glued to your screen following the adventures of the noSkill Brigade.
what is the noSkill Brigade? You're going to love it. We've handpicked a select team of streamers friends of Newskill to represent each of our team's heroes.
The NoSkill Brigade is coming to Twitch to fight on Twitch
Twice a week we will broadcast the NoSkill Brigade from our Twitch channel (what do you mean you don't follow us creature? Remedy that here). Who have we chosen to complete the most arduous missions? Only the best. We present you our squad of heroes. Well, for now aspirants. Until they complete their training, they will be our cadets Newskill.
FokytanoSkill Brigade: He's been playing video games for more than a decade with his unique way of handling the keyboard.
Kaqukaunstoppable at Overwatch and any game he wants to play, he doesn't play by any rules!
Uncle Barryunpredictable. Unmatched. Without him the group would not be the same.
Gérierour strategist. He knows everything there is to know about ADCs.
Miss Andiea cinnamon roll, sweet as a cupcake. Until he decides to attack. Then he's afraid of it!
NoSkill Brigade Weekly Content
Every week you will be able to enjoy watching how the NoSkill Brigade members face different challenges and missions. In addition, you will be able to enjoy the team's presence at various events. But let's not get ahead of ourselves. First, these cadets must survive the NoSkill Brigade's tough training.
Remember. You have an appointment every Tuesday and Thursday from 16:00 to 20:00 with the NoSkill Brigade (approximately).
Let's synchronize our watches. The training will start on Thursday, May 31.
what do you say? Sounds good, doesn't it? Remember that you are also part of the Newskill team and that we need you to help our heroes save the Earth. We want to know what you think! Would you like our NoSkill Brigade cadets to fulfill a special mission? Leave us a comment or tell us via Twitter.
Comments (0)
No comments at this moment