Sony's new console is already on the market. Playstation 5 is here to stay and to offer a generational leap like you've never seen before. It has virtually non-existent loading times, great games for the first months and a controller that comes to revolutionize the technology of video games and promote our immersion in each of its gameplay proposals. Playing has no limits, do you want to test yours?
A more than worthy successor to PS4
Playstation 5 arrives with the difficult task of surpassing its predecessor, the Playstation 4, which already has more than 120 million units sold worldwide. However, Sony has done its homework very well and presents a console that corrects all the defects of its previous model. If before we were in front of a model that made quite a lot of noise, now we will only hear a slight background humming sound corresponding to the fan inside. Even if we are in front of the console for several hours at a time, we have detected that it does not heat up, and it is a joy to play quietly without having to worry about overheating
A launch catalog at the height of the best
Launch games are always one of the small drawbacks of any new console launch. Without going any further, Xbox Series has not been able to have any launch game due to the delay of Halo Infinite until 2021. However, Playstation proves once again that its added value is gaming and has three great exclusive titles to kick off the generation. We will be able to fight and die over and over again in Boletaria with Demon's Souls, roam the streets of New York with our webs in Spiderman Miles Morales or live a big adventure from platform to platform with Sackboy, a big adventure
A controller that will leave you with your mouth wide open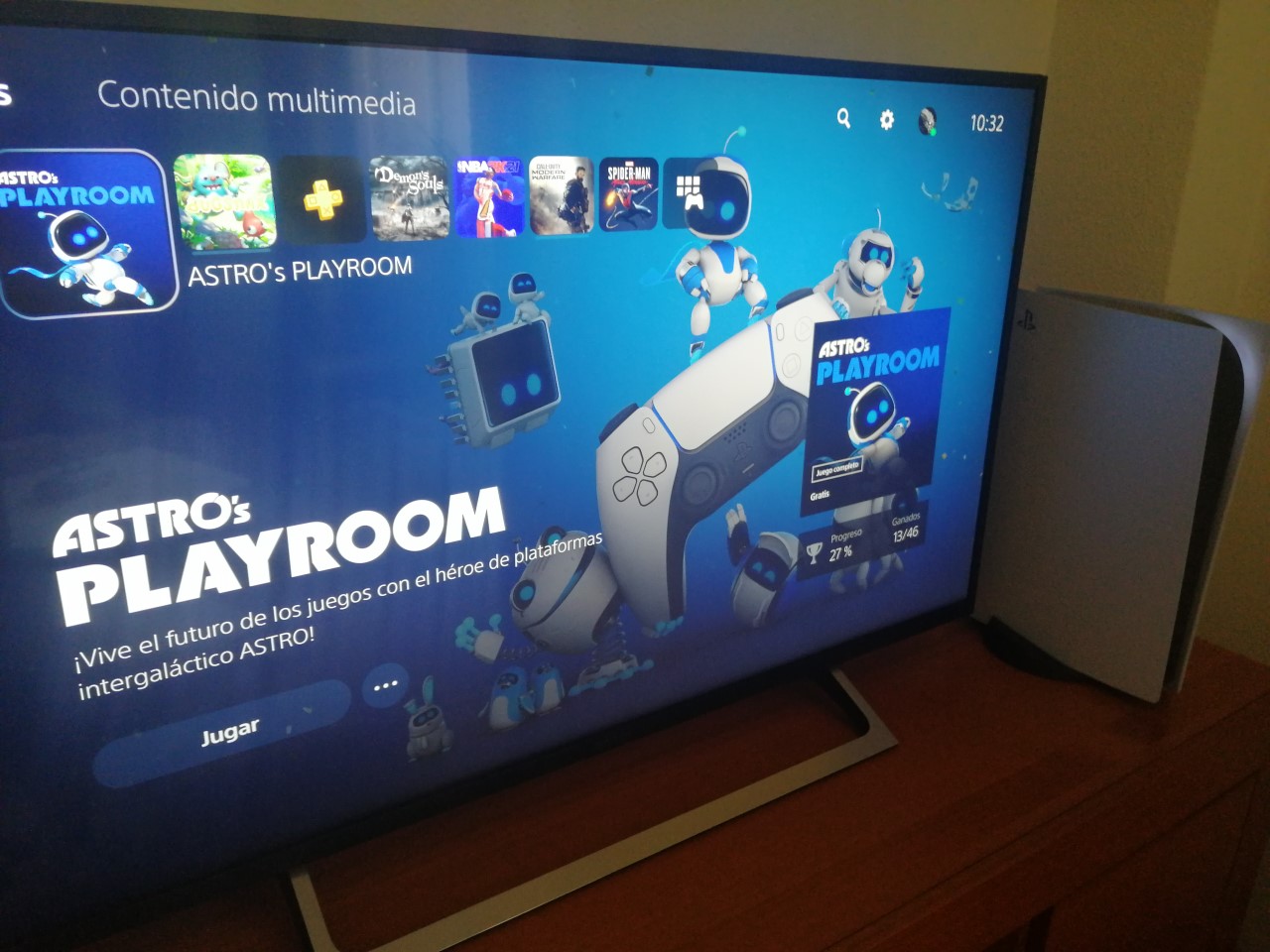 One of the differentiating elements of Playstation 5 is undoubtedly the Dualsense. We strongly recommend that as soon as you turn on the console you try the game that comes preinstalled and serves as a technical demo of the controller: Astros Playroom. It is a wonderful video game, we expected an anecdote and we have found a platformer that, despite being brief, offers a number of winks to other Playstation games and knows how to play so well with nostalgia that we have fallen in love
The use of Dualsense in this game will leave you impressed. Details as small as feeling in the controller every step our protagonist takes, feeling the rain when it falls, as if it were real or noticing that resistance in the triggers that promises so much for shooters, is really impressive. We had other games to try, but until we finished this adventure we were not able to continue with the rest
Non-existent loading times
To finish these first impressions of Playstation 5 we want to highlight that the loading times when opening a game and loading the game are practically nonexistent. We do not miss the Quick Resume function of Xbox, as it is practically instantaneous to open a game and start playing directly. On the other hand, we have also noticed that video game downloads go much faster, and therefore it will no longer be a problem to install and uninstall games so as not to occupy the more than 600 gb of useful storage of PS5.
We hope you liked our impressions of Playstation 5 and that you enjoy it as much as we are doing. And if you don't have it yet... What are you waiting for?
Comments (0)
No comments at this moment