In today's post we bring you a compilation of the most anticipated titles of 2021, and I'm sure you are also looking forward to some of them. Among the most anticipated releases we have new IPs, continuations of sagas and even remakes. Which ones are you going to play?
Returnal
We begin our review with 'Returnal', a PlayStation exclusive title in which we will play Selene, an ASTRA company explorer who, for unknown reasons, decides to undertake a mission without the approval of her superiors. Apparently, her ship crashes in Atropos while following the trail of "The White Shadow" and, from there, her main mission will be to survive
returnal' offers us a roguelike experience with elements of thriller, science fiction and hostile adventure, in a curious cycle that we will have to break. We can get the idea that we will die as if it were a 'Dark Souls'.
This space adventure begins next April 30 and, if you are not sure if it's your thing, let yourself be caught by its latest trailer, just released
Resident Evil 8
The long-awaited sequel to Capcom's hit saga, 'Resident Evil Village', has won us over even before its release. It seems that the company will continue with the turn taken by the franchise in 'Biohazard', which has served to recover that horror game atmosphere that we loved so much
The latest trailer for the title caused a sensation with the appearance of Lady Dimitrescu, who already has a legion of fans, and we recognize that she is a villain with charisma. She and her three daughters will play an essential role in the story, in which we will again get into the skin of Ethan Winter
resident Evil Village' will recover the inventory and other aspects of the fourth installment of the saga, which we do not want to reveal. You will not have to wait long to know what we mean because the game comes out on May 7 and will be available for PS4, Xbox One, PC and next-generation consoles. Remember that the demo, in the style of 'Kitchen', is already available, if you have a PS5. Later it will arrive for the rest of the platforms
It takes two
This EA title is very curious, it is about the adventure of two characters. They are Cody and May who, although they now look like two clay dolls, they were human before. The title, 'It takes two', is quite descriptive as it basically refers to the fact that, for a relationship to work, the collaboration of both parties is needed and, collaborating to fix their married relationship is exactly what our characters will have to do
Through a lot of obstacles and a rather surprising combination of tests, they will have to break the spell that has made them what they are now. A title designed to play exclusively in cooperative and, which will be available in a few days, next March 26 for PlayStation 4, PlayStation 5, Xbox One, Xbox Series X / S and PC (Origin, Steam).

Deathloop
The new IP from Bethesda, one of the companies that has given us more joy to some of us, with games like 'Skyrim' or 'Fallout'.
A shooter that includes time jumps is the first thing we were shown about this new title and according to the first trailer, knowledge is power
In 'Deathloop' we will have to finish off the targets on our list but, we will also be someone's prey. The interesting thing about it is that it seems that the more targets we manage to kill in the same time jump, the better, and we suppose that it will be difficult to "corner" them all there.
In a recent gamplay, the developer, Arkane Studios, has let us see some weapons, skills and key aspects of the gameplay that, it is clear, drink from the essence of 'Dishonored'
This game will be temporarily exclusive to PS5, will arrive on May 21 and later will be available for PC. Taking into account the recent purchase of Bethesda by Microsoft, we do not rule out that it will eventually be available for Xbox Series
Elden ring
Undoubtedly, one of the most anticipated titles is 'Elden Ring', the collaboration between From Software and George R.R. Martin, author of 'Game of Thrones' ('Song of Ice and Fire'). Sadly, we can't assure you that the release will finally happen during this 2021 but, we are hopeful that it will stay that way
We haven't known much about the title since it was announced in 2019, rumors pointed to an announcement by Bandai Namco about it, last week but, it seems it was thwarted by leaks.
What we do know is that it will be a "living and breathing" open world, with a dynamic ecosystem, which will include modifications in nature and will be influenced by lunar and solar cycles. For players of other From Software titles, such as Bloodborne, this will be familiar to them because, as the phase of the moon changes, the scenery will never be the same again.
Everything will revolve around the Elden Ring, which is not only the title of the game, but the name of the ring that "defines the world itself" and serves as a thread for the development of the story because something or someone has destroyed it.
With no confirmed release date, we are still waiting for the company to make an announcement so that we can enjoy it this year, even if it is at the end of the year.
Biomutant
This new IP, which was scheduled for release in 2019, has been a long time coming, and after presenting us with such an interesting world, there was an information hiatus of more than a year. Many of us had already lost faith when, a few weeks ago, THQ Nordic gave us a surprise, announcing that the title would be released next May 25.
What we know about the game is that it will take place in an open world with a post-apocalyptic aesthetic that, it must be said, looks very interesting. The protagonist is very curious since he is a kind of raccoon that we can customize at the beginning of the game and the characteristics we choose will influence the gameplay
The story of Biomutant is about the effects of pollution and toxic waste in nature, since we will have to save the Tree of Life, whose roots are being affected by them. In addition, other enemies are contributing to the deterioration of them, so our character will have to fight his way through with karate and other martial arts, before it's too late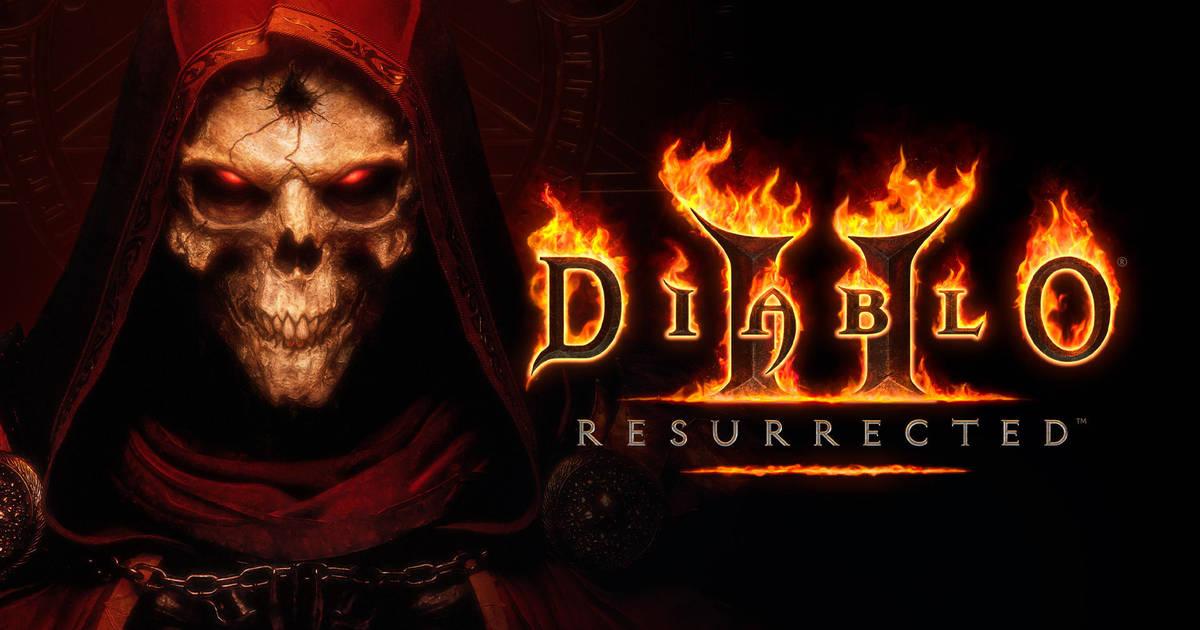 Diablo II Resurrected
One of the surprises of BlizzConline was the announcement of the remastering of the classic 'Diablo II Resurrected', 20 years after its release. We have little to add about this cult game that, this time, can be enjoyed on all platforms, not exclusively on PC. In addition, those nostalgic players who still have their original games will be able to load them in this remake. According to Blizzard the backward compatibility has been a matter of luck, rather than something sought but, the truth is that it is going to be quite a remember
The release date is not yet known, but it is expected to be released later this year
Of course, there are many more titles we are looking forward to this year but, this is our selection. Which ones do you think are missing in our list?
Comments (0)
No comments at this moment