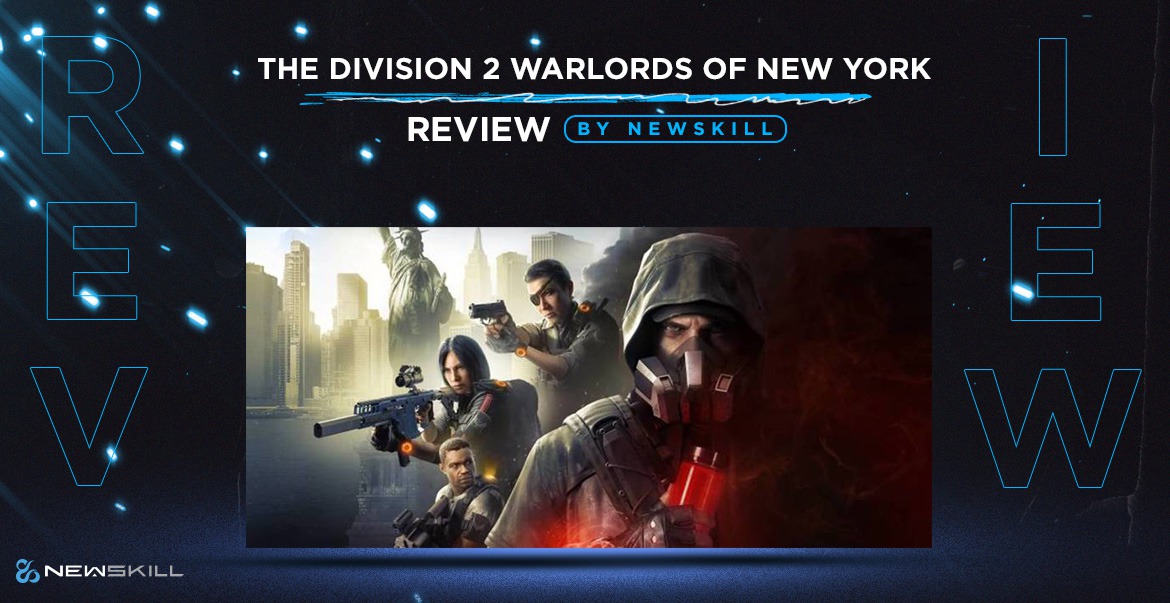 A little over a year ago came to both PC and PS4 and Xbox One The Division 2, the continuation of the shooter-looter that Ubisoft launched in 2016. In this new installment we changed the infested streets of New York for a Washington desolated by the money virus. Now, a year after its release comes its great expansion: Warlords of New York, where (as you can see in the title of it) we return to New York, get comfortable in your gaming chair Newskill Valkyr because it's going to rain a lot of bullets.
Fighting the deadly virus
The Disivion puts us in the shoes of elite agents, sleeper agents that are activated when there is an emergency situation, so when the virus is unleashed in New York these agents are called into action. We must enter the infected area to control and secure the situation, because due to the growing state of crisis have emerged several gangs that are sowing chaos in the city. v We, as elite agents, we must hunt down these gangs and return control to the infected area so that everything returns to normal. First in New York, where was the origin of this virus, then in Washington and finally back to New York to kill Aaron Keener, a renegade agent of The Division, one of the first who turned his back on the government. In the first game we are told how Keener left New York to work with the person who created the virus, now he has recruited four lieutenants to help him take control of New York.
Hunting the renegade
After our analysis of The Division 2: Warlords of New York our mission, in this expansion, will be to return to the streets of New York and hunt Aaron Keener and his warlords through the downtown area, near Wall Street, finishing one by one with these generals to locate our main target and finish him.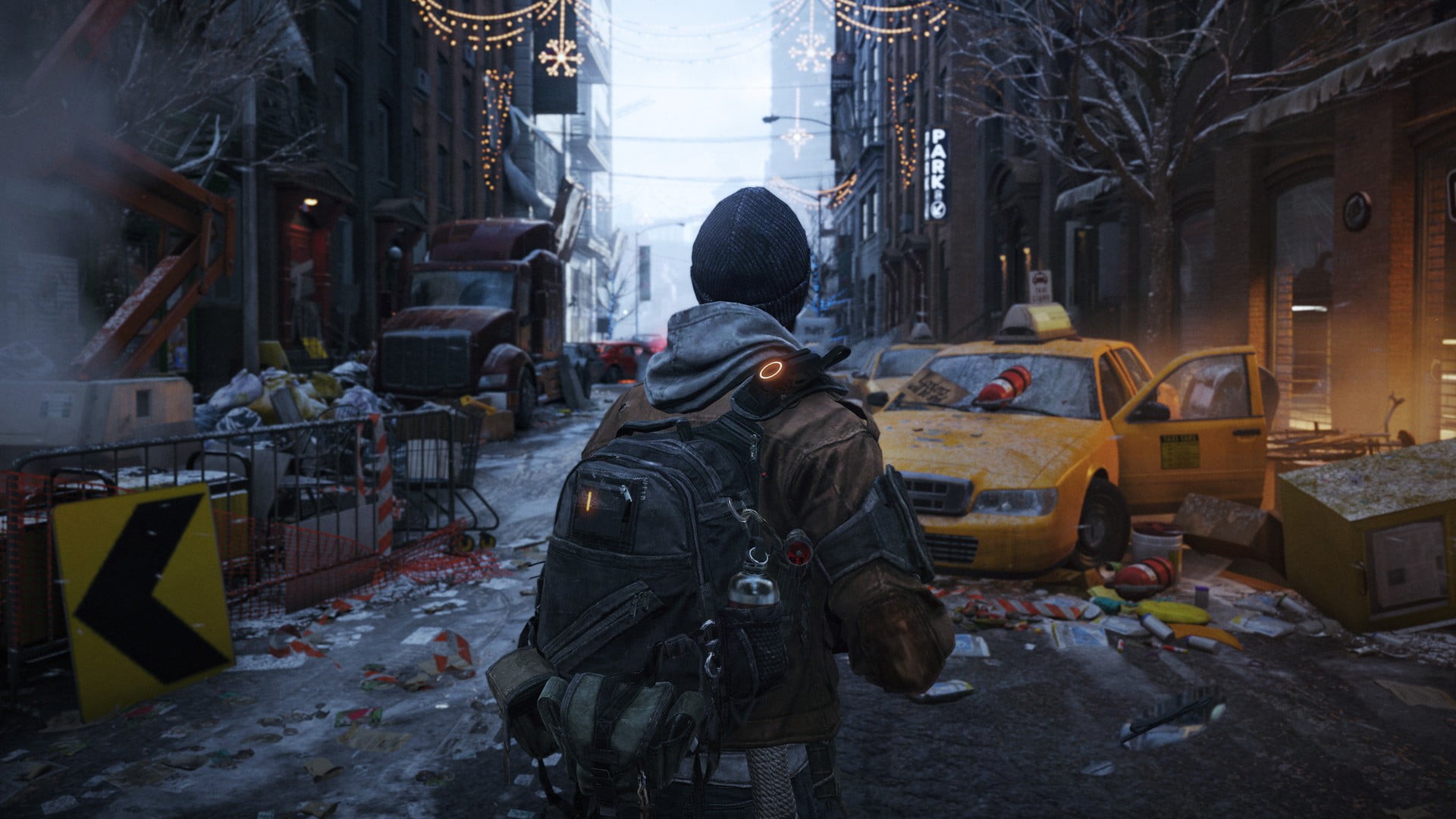 In Warlords of New York we will find a story that can take us about 6-8 hours to finish it but to this we have to add a good handful of very entertaining side missions that will make us spend more time in these streets, as well as the collection of collectibles to discover more of the story of this game. In addition we will meet again with Faye Lau, although the interaction we have we have known little.
The Division has emerged as one of the best shooter-looter thanks to its story, gameplay and endgame. His shootouts are still very spectacular, it is essential, if we want to get out of the shootouts alive, especially on higher difficulties and once finished the story mode, move a lot between cover while we are finishing with enemies, otherwise we will soon find ourselves flanked and running back for our lives. Our best weapons have been the gaming mouse Newskill Eos and our RGB Suiko Ivory keyboard.
Combat in this expansion is much more dynamic thanks to the warlords that accompany Keener, each expert in a type of combat and making use of skills that we had not seen so far. In addition, the map is full of puzzles with which we will get extra material if we solve them. Almost all the missions also feature this type of mini-games that will force us to explore and be attentive to every detail.
Two new skills have also been added, an adhesive bomb and a hologram emitter that we can unlock as our previous skills.ten more levels of progression are at our disposal, now the top is 40. In essence, it is like what we saw in the base game so if you liked this one, you will love the expansion, as it concentrates the good things we saw in The Division 2 and enhances and groups them together.
Changes to PvP
The dark zones have also undergone modifications, these areas are more focused on PvP and PvE, mixing it in a gameplay where we can find both enemies controlled by the AI and real people. The attraction of this area is that it offers us impressive equipment and weapons, as there is more risk, the reward will be better if we manage to get it. In these areas we can not trust any player because at any time we can betray and become renegade agents.
This is a double-edged sword, since those renegade players will appear visible on the map for the rest of the players who are in the dark zone, with a reward for those who hunt them down. In order not to be flanked by any enemy and to be able to survive these raids, our Kimera V2 Ivory were a great addition to our build.
With the expansion also come changes to the dark zones, not having introduced any of these areas on the expansion map have chosen to modify the dark areas of Washington. They have introduced three very important changes that greatly modify the game experience. The first is that all the material we find there will be contaminated, the normal loot is eliminated from this area so if we want to extract anything, we will have to call the helicopter, which will alert the other agents who are in this dark area.
As they have increased the risk, they have also increased the value of the loot we can find, making it much more worthwhile to enter these areas. The last change is in the renegades. Before you could become a renegade in several ways to access the black market more safely, but now you can only become a renegade by attacking other players.
To finish
After our analysis of The Division 2: Warlords of New York we can say that it is an outstanding expansion, adds quality content to the base game, which already needed it after a year on the market, to give that incentive to fans to continue walking these infested streets. The story that presents us is interesting and the missions are very well structured, proposing secrets in each of them so that it is not only shooting area, corridor and another new shooting area. In addition, both the warlords and Keener are good challenges, presenting us with very dynamic and fun confrontations.
Points in favor
A new environment full of details
Changes in the dark areas to favor PvP
Large amount of secondary content and collection
Very different antagonists that present us with fun confrontations
Points to improve
We have experienced some connection bugs, but being a game in constant change we do not doubt that this will be solved sooner rather than later.
The story has been a little short
When we reach the higher difficulty levels the enemies absorb a lot of damage before their health starts to drop.
This review was made possible thanks to a PC code provided by Ubisoft
Comments (0)
No comments at this moment