Omega Force and Koei Tecmo join forces once again to bring a new installment of the most recognized musou genre saga in the world of video games: Dynasty Warriors. With Dynasty Warriors 9 we have more of the same formula that continues to dazzle the fans of the mammoth blows and oriental culture. This new installment knows how to innovate a formula that was already somewhat hackneyed and that has given different variants with renowned franchises such as Zelda and Fire Emblem.
The War of the Three Kingdoms frames its story
The War of the Three Kingdoms will be the excuse and the scenario to frame the numerous battles that will take place in the new from Omega Force and Koei Tecmo. The story will present us with real historical facts and will intertwine them with totally invented situations created specifically for this new title of the saga. Fantasy will be present in this title that will be centered around its combats but that presents a great novelty: its open world
Embrace its open world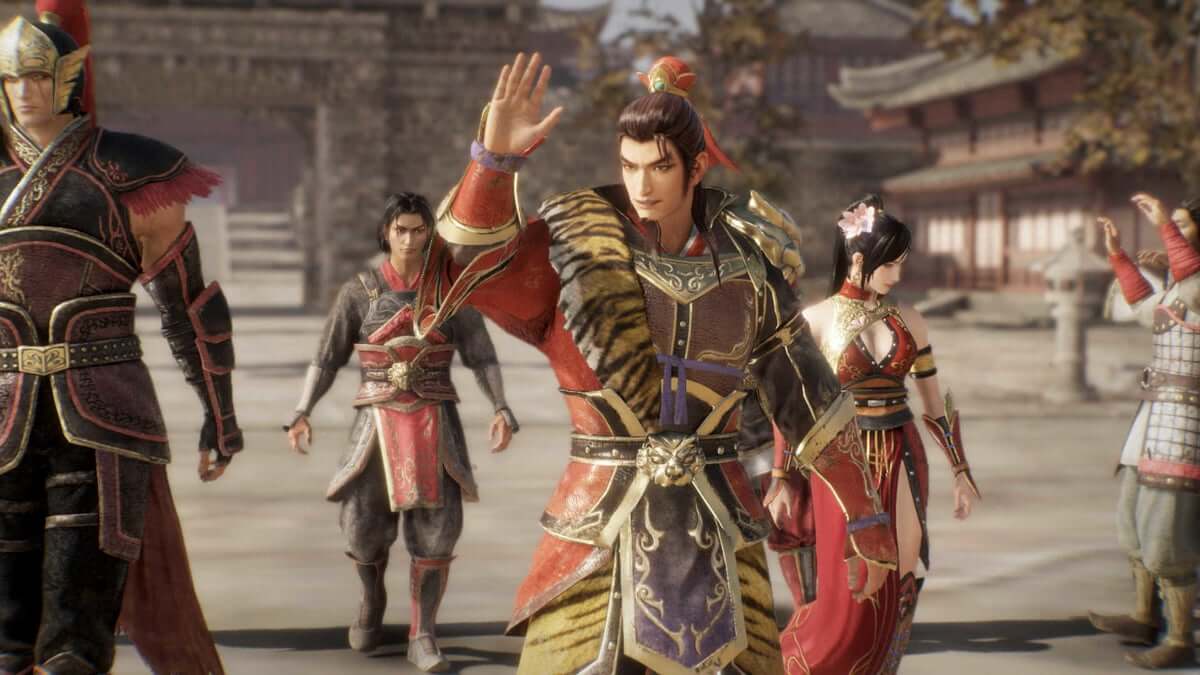 The great novelty of Dynasty Warriors 9 with respect to the previous installments of the saga is the introduction of an open world (which is so fashionable and has been reflected in great titles of recent release as Elden Ring, which had never presented an open world in its series of souls games). Previously we had access to delimited areas that, although they were wide, did not reach that concept of open world. Secondary missions and a whole series of content that invited us to explore each area were included
Traversing the open world map of Dynasty Warriors 9 will be an incredibly long task and even if we do it on horseback it will take hours. That is one of the strengths of the new installment, to feel small in front of its immensity
A well-known combat
Its gameplay remains in the same line as seen in other titles from the studio and will be very easy to play but very difficult to master, since hitting "leñazos" without rhyme or reason sometimes will not be the best strategy. We will have two types of basic attacks: one to perform combos at high speed and that will help us to clean large groups of opponents. And another that will be useful to counterattack against the actions of the enemies in the game. We can also make use of this second type of blows called reactive to break the defenses and to be able to execute devastating attacks. Finally we will be able to perform special attacks that will do great damage and that will be very showy
We will find ourselves facing a familiar terrain: large areas full of hundreds and thousands of enemies that we will have to face to meet the objectives of each mission. The studio has selected all the elements that work in previous installments and has refined and added new proposals that make Dynasty Warriors 9 the most complete installment of the series. Loading times are eliminated and we are facing a vast open world to explore with a scale recreation of China, where the story is set. As in other open worlds like Horizon, we will find events and new missions as we explore the map
It complies at a technical level and shines in its melodies
Dynasty Warriors 9 makes us fall in love with the designs of its characters and enemies but fails in the presentation of an open world that is sometimes emptier than we would like. It lacks liveliness in a world that could have benefited a lot. The inclusion of the open world is appreciated to reduce the cuts due to loading times and the animations of the different attacks are well implemented
The title arrives fully translated into our language and it is to be appreciated, since a deep knowledge of the language will be necessary to not miss a single detail of its interesting story. It is a novelty for this franchise and we are grateful to bring a quality product to an increasingly saturated market that has left us a frenetic start of the year with titles like Pokémon Arceus, Horizon Forbidden West and Elden Ring
Its sound section maintains the quality seen in previous installments and we will enjoy its perfect atmosphere and a perfect theme for each battle or area of the map. In this point Omega Force and Koei Tecmo continue to score at a very high level
Final Conclusions
Dynasty Warriors 9 is the best installment of the musou series and proposes an open world that gives a breath of fresh air to the genre. Fans of the IP will enjoy it like children and it can be a good gateway for all those curious about Chinese culture. Too bad it is too ambitious in what it proposes and has some aspects to be polished
The best thing about it
Its innovative open world
A gameplay that keeps the best of previous installments
Its atmosphere
The worst
Too ambitious, it wants to cover more than it can
The open world remains somewhat deserted in certain areas
We have made this analysis thanks to a PC copy provided by Koch Media.
Comments (0)
No comments at this moment