I still remember with my brand new Ps1 enjoying titles like Resident Evil 2 or ISS Pro Evolution but if any title I remember with special nostalgia can not be other than Colin McRae. A title with which Codemasters made the delights of many and that ended up consolidating my passion for simulation games. Thanks to the collaboration of KochMedia, we have had the opportunity to test the latest simulation game from the developer and, I must say, it has not left me indifferent. Here are our first impressions of Dirt Rally 2.0.
Simulation and arcade go hand in hand in Dirt 2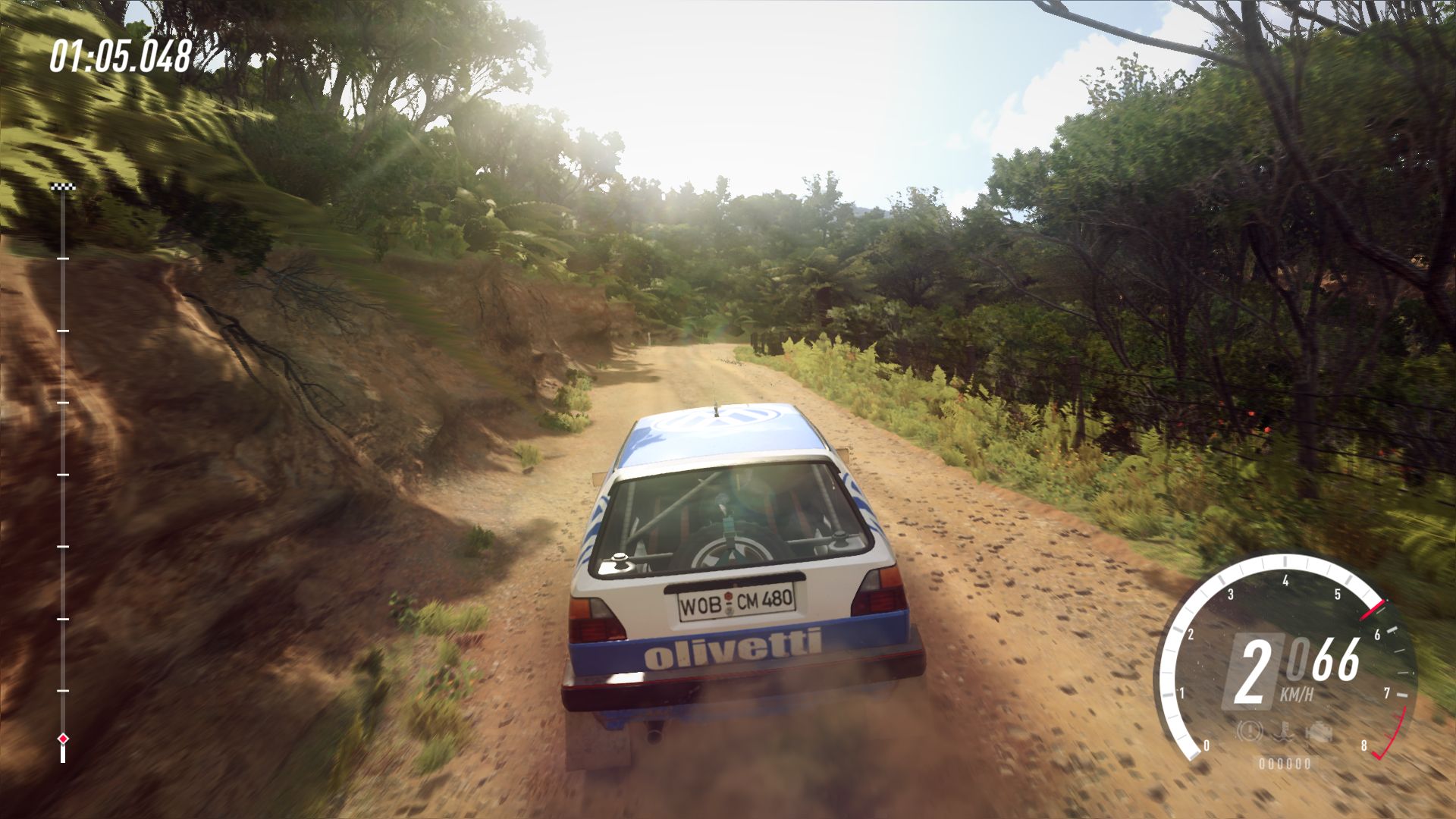 In these first impressions of Dirt Rally 2.0, I have been able to verify that it is a more than worthy successor to its previous version. The title has managed to reinvent itself with the inclusion of modes like Rally Cross. This game mode is really attractive and fun, thanks mainly to the combination of simulation and a touch of "arcade".
Dirt Rally 2.0 comes to cover that part that titles like Forza Motorsport or Project Cars have left, if you allow us, somewhat orphaned, getting a more realistic experience. Added to this is the fact that the sensation through the use of the steering wheel has been more immersive than anything previously experienced with other titles. Moreover, if the vehicle is damaged or the track conditions are changing, there will be a direct transmission that will affect the gameplay. This is why we strongly recommend the use of a steering wheel, although, if you prefer, the use of your usual controller will be more than enough, especially if you are not demanding users.
Gameplay at the service of the players
As for the game modes, we will find two in our first impressions of Dirt Rally 2.0. Rally and Rally Cross. The first of these is well known and transports us to a multitude of countries where we can enjoy an infinite number of weather conditions and types of surface. This is why the use of a co-driver will be more than essential, and we can even adjust how far in advance we want him to sing the notes for us. Rally Cross will be a relief from the tension that is breathed in Rally mode and is that in this mode contacts are allowed and we can use aggressive driving.
I would like to emphasize that Codemasters has done a superlative job when it comes to faithfully reproduce both locations and sections or weather conditions, something that is very much appreciated when it comes to getting a high-flying gaming experience, especially in these first impressions of Dirt Rally 2.0.
Game modes to bore
In addition to the modes discussed above, we will find the "My Team" option. This mode offers us the possibility to participate in different Rally and RallyCross events, as well as a multitude of challenges that will allow us to get credits. With them you will be able to buy vehicles, improve them, participate in new tests or hire staff to help you achieve your goals as a driver.
At this point you may be wondering what mode can be more attractive to enjoy this great title. We leave you with a couple of options that we liked after our first impressions of Dirt Rally 2.0. On the one hand, FIA World Rally Cross Championship. A mode that has up to 8 world championship races that include regulations, drivers and circuits from the official world championship. On the other hand, and for the most nostalgic, you can find a multitude of world classics with which to participate in the various tests available.
A slightly smaller online than expected
Apart from the above, if we have noticed that the multiplayer part, especially the online, could have been improved with the inclusion of a greater number of game modes. This has also affected the offline part and is that we do not have split-screen mode.
Dirt 2.0 is a title that has connected us with the essence of the mythical Colin Mcrae, a game that has an immersive fun worthy of mention and that, although on PC has visual effects and levels of detail superior to those found in their console counterparts, transmits a visual and auditory experience to which we can reproach little or nothing. Perhaps we would ask for some more gameplay and a greater multiplayer development but, apart from this, we find ourselves with a title of the essential in your particular library.
Comments (0)
No comments at this moment