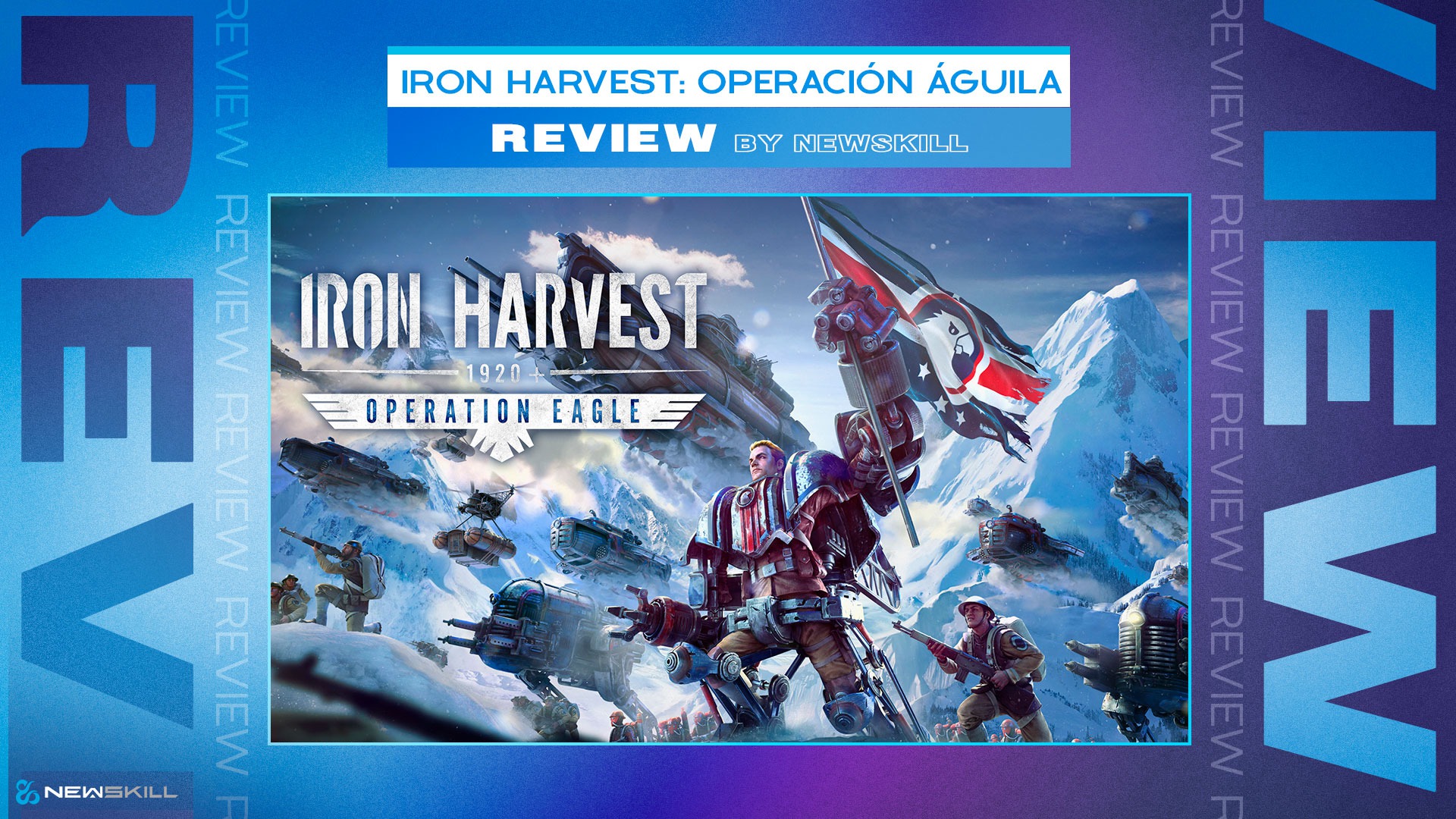 We are going to analyze Iron Harvest 1920+, an interesting strategy game with mechas and a great single player mode that will excite fans of the genre
Let's start the analysis with the story of the title to get our bearings. Iron Harvest 1920+ takes us back in time to the beginning of the twentieth century, after the Great War in an alternative world different from ours, a world full of secrets and mysteries in which different countries have managed to develop mechas (something inherited from Japanese anime) to use for war. The three main countries involved in these battles are: Polania, Saxony and Rusviet
A fun and original story
The story is quite interesting, original and fun, with plot twists that will surprise you. Moreover, the characters are very charismatic. These characteristics are not typical of strategy games and is something that fans of these titles will love
The game is an RTS and bases most of its combat on squads, cover and tactical moves to try to eliminate enemies by tactical superiority, better cover, skillful flanking and other situations
The game is generally very balanced and although it has some details that can be improved, such as cover, it works fantastically, very balanced and harmonious, giving the player a great gaming experience
Of course the best thing is to see the mechas, the incredible giant robots, in combat. They are visually stunning and very, very powerful... and although they are not indestructible, on most occasions the side with the most mechas is the one that has the upper hand.
Enjoy its incredible single-player campaign
This campaign is the best of the game without a doubt. It has everything necessary to hook the player and leave a mark on the genre: good plot, the characters of the plot, the units and the battlefields. This section is undoubtedly outstanding
This campaign offers us a lot of missions and stands out, above all, for a good behavior of the enemy AI that is very elaborate. For example, it will surprise us when we go to attack the opponent, at that moment we will see how the enemy attacks our base or tries to reconquer strategic places previously conquered by our units
In total we can enjoy 3 different campaigns that will allow us to know the different sides of this war and discover the benefits of the three factions present in the game, each with its own peculiarities, strengths and weaknesses with respect to their enemies
For all tastes: also play with a partner
Although it does not stand out as much as the single player mode, the game has a multiplayer mode that will allow us to enjoy quick, personalized and even competitive skirmishes. Of course, while waiting for an update or DLC, the maps are scarce since there are only 6 battlefields and they are divided according to the players that participate. There is a map for 6 players, 2 for 4 players and 3 for 2 players
This makes it often repetitive. Even so, it is well balanced and fun
Final Conclusions
The game is definitely very good and is almost outstanding except for the multiplayer mode that can be improved. For everything else, especially atmosphere, charisma of the characters, history ... Come on, for the single player mode is a great title that if you are a lover of RTS you'll love
The best
The single player mode
The charisma of the characters
The mechas that are impressive in battle
The atmosphere
The worst
The multiplayer mode is somewhat scarce and needs more maps
We have made this analysis thanks to a download code for PC provided by Koch Media.
Comments (0)
No comments at this moment