The year is 1999 and the arrival of the new millennium is approaching in the city of Clocknee. Everyone is ready for the big moment... But something strange happens a few seconds before the change of the year. All the inhabitants freeze and the machines rebel! This is the premise of the new title we are analyzing today. Continue reading ...
Role-playing games seem to have risen from their lethargy and are back with new proposals, to the delight of the followers of this type of titles. Destiny Connect: Tick Tock Travelers is the latest production of the Nippon Ichi Software team, responsible for titles such as Disgaea.
Happy New Year ... 2000?
Sherry lives in the pleasant village of Clocknee and will be our protagonist. Together with her guardian robot Isaac, created by her father, and her scary friend Pegreo, Sherry will embark on an adventure in search of answers to save Clocknee's neighbors. With a few modifications, we will make Isaac the robot able to travel through time, a star ability that will give this character a lot of weight in the story.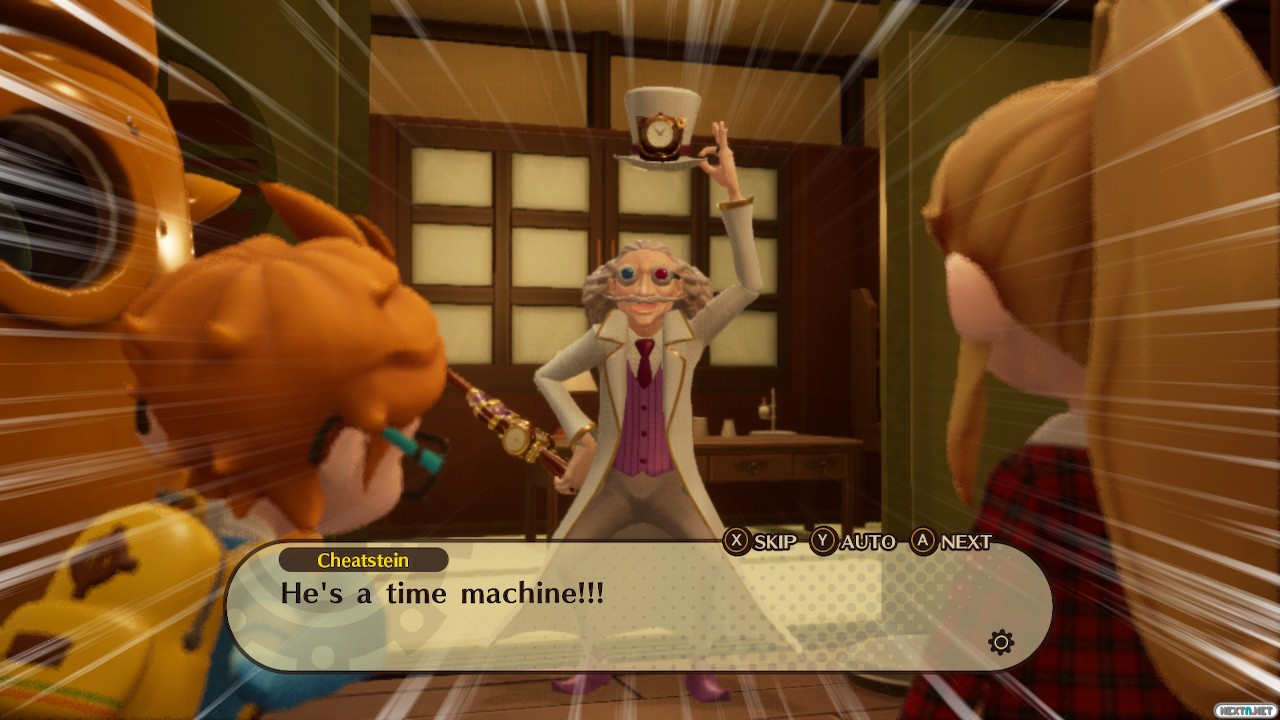 Its plot, oriented to a rather young audience from the start, never manages to take off and remains somewhat flat, with uncharismatic and predictable protagonists, despite having a very neat and adorable aesthetic.
Time travel, the cornerstone of a plot we've seen countless times in other works, doesn't quite manage to shine enough on its own.
Isaac, I choose you!
The gameplay is one of the aspects in which this title stands out the most, as it perfectly combines the classic turn-based combat system of classic RPGs (we will face in turns the evil machines that have invaded the city) and a series of characters with their own set of skills, which we will unlock as we level them up.
The robot Isaac shines with his own light, and in addition to his special abilities, he can transform himself in the middle of combat if the situation requires it. However, we must be careful, because if Isaac falls unconscious, we will have lost the fight.
In Clocknee you will feel right at home
On the more technical side, Destiny Connect maintains that charming simplicity and yearning to trace their conversations, in entrances and exits of scene in the purest style of graphic novel. Settle into your Valkyr chair as we visit the sets of Clocknee City in our adventure show a warm beauty that evokes the idea of family, friendship and trust in friends.
On the other hand, the melody, simple and discreet, remains in the background very studied in our walk through the city and surroundings. The result is a close and visually very attractive adventure.
Simplicity that makes you fall in love
The idea of the Japanese studio to create a game as simple as possible that would appeal to both children and other players inexperienced in this type of adventure was not bad at all. However, it does not manage to be executed with solvency. A PEGI 12 rating doesn't help either, as it is too high and leaves out what was perhaps its most ideal audience.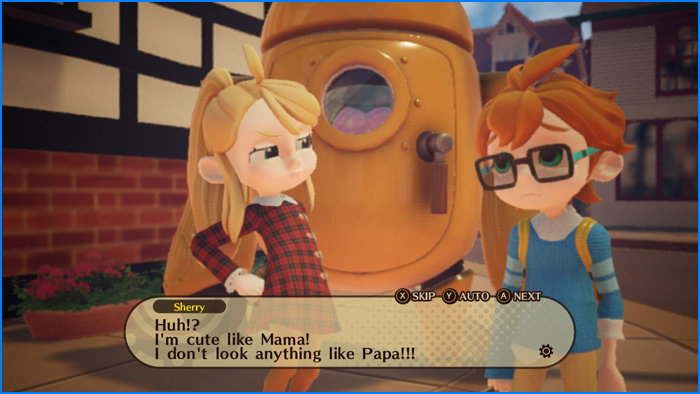 The Best
Essential ingredients of a classic RPG
Original and beautiful scenarios
Design and aesthetics
Ideal length: 20 hours
The worst
Texts in English
No dubbing
Script somewhat flat that doesn't engage
A too high PEGI
We conducted this review thanks to a digital copy for Nintendo Switch provided by Bandai Namco.
Comments (0)
No comments at this moment