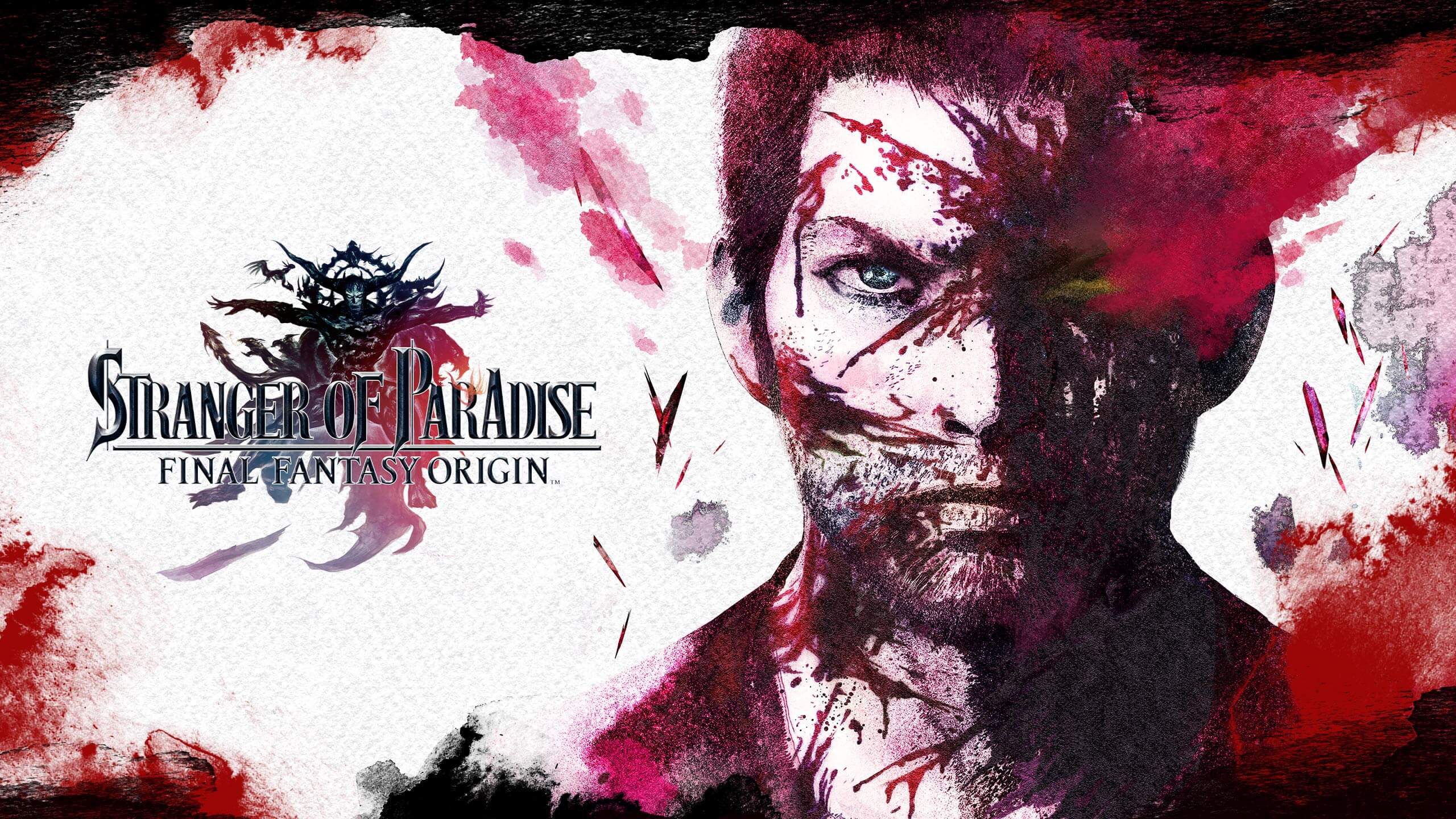 Team Ninja and Square Enix bring us an atypical installment of the Final Fantasy universe. If you played Nioh you will find here some of its strong points and if you are a fan of Final Fantasy some references that you will love. But... does this spin-off of one of the best role-playing sagas live up to the franchise?
A return to the origins with an improvable storyline
Stranger of Paradise is not a typical Final Fantasy despite having the name in its title. It is a spin-off of the series and reinvents the events that took place in the first installment of one of the benchmarks of the role-playing genre
We will try not to talk too much about its story so as not to reveal spoilers about the plot, but we can say that it is narrated in a confusing way and that it has been very difficult for us to follow its thread without stopping to laugh or wonder what they were thinking about telling this story in such a way. Since its announcement, social networks have been flooded with memes about Chaos and its holes in the script and character presentation, and after giving the game a chance we have been able to see first hand that they were not exaggerations
Despite everything, their dialogues will make us smile because of the absurdity of their situations and we can not help but laugh at the construction of their characters, far from the level of great icons of the saga as Yuna, Valentine, Auron and Seifer among others
Playably mixes Nioh and adds touches of the saga
The playable base has been established by Team Ninja and relies heavily on other titles from the studio such as Nioh. Stranger of Paradise Final Fantasy Origin is definitely a twist on the souls genre with certain touches of its own and certain modifications of the formula seen in Nioh and Nioh 2
Our goal will be to overcome levels of linear development eliminating enemies in demanding battles and collecting equipment that will help us to improve our characters. Unlike Nioh, here we will not have a stamina bar and we can perform actions that in the previous Team Ninja game had a cost (as well as in the recent Elden Ring). Running, dodging and attacking will not have a cost and we will be able to repeat these actions as many times as we want without our character "getting tired"
Final Fantasy also contributes its grain of sand to the video game and we will have a magic bar and another one of posture. The magic will be consumed if we perform spells and / or special abilities and we can recover part of that bar if we choose an aggressive style of combat (hitting enemies can recover magic). On the other hand, the stance bar will be reduced as we receive hits and will return to its original position if we do not perform any action for a while. If this bar reaches 0 we will be stunned and the same will happen with our opponents, who will also have the same bar that we can reduce to cause great damage.
The video game has three levels of difficulty that will directly affect our style of play. The easier the level, the more careless we can be in our strategy. The more difficult the level, the more we will have to give our brains to overcome each confrontation and tactics will be essential to advance. If we are not satisfied with the difficulty level we can change it at any time, so we are invited to complete a challenge only if we want. It adapts to all types of players
And we come to the point where this "Nioh" shows its most Final Fantasy side: the jobs. In most of the installments of the main saga it is usual to choose between several jobs for each of our characters. Here that formula is taken and adapted to the hack and slash genre. Each job will have its usual tree of experience and skills, as well as a differentiating visual aspect. And we also see the Final Fantasy influence in the powerful final bosses
Completing Stranger of Paradise Final Fantasy Origin will take us about 20 hours (more than 30 if we want to do it all) and has cooperative to play with up to three more people.
Visually it is not at the height of the new generation
Stranger of Paradise Final Fantasy Origin is a step behind in its graphic section. After seeing titles like The Last of Us 2 on Playstation 4 there is no excuse for not offering the best possible graphics. Square Enix's new proposal focuses so much on gameplay that it leaves aside the visual section. It is true that its artistic section shines at times and has that aura of the Final Fantasy saga in the medieval setting and details in weapons, armor and all kinds of cosmetic elements that will vary throughout the adventure
The use of lighting is another of its weaknesses, since the difference between the brightest and darkest areas has no narrative explanation and can become annoying when fighting or exploring each level
The soundtrack makes up for its shortcomings at the technical level and allows our imagination to fly to all corners of the saga. If you are Final Fantasy lovers you will embrace each of his compositions, and if you are not you will also enjoy a compilation of themes that will remain for the memory and that you can enjoy with our wireless headphones Seth.
Final Conclusions
Stranger of Paradise Final Fantasy Origin is a game designed for a very specific audience. Its mixture of hack and slash with elements of the soulslike genre and its influences of the Final Fantasy saga leaves us in front of a proposal that can be enjoyed one hundred percent by people who are attracted to the three genres. If you like action games and you are not a fan of the Final Fantasy saga you can also give a chance to a title that, for one reason or another, we will always remember
The best
Combat with the seal of Team Ninja
Its complete system of jobs
References in its story and setting to the Final Fantasy saga
The worst
The way it has to tell its story
Some technical details to be polished
We have made this analysis thanks to a download code for Playstation 5 provided by Koch Media.
Comments (0)
No comments at this moment