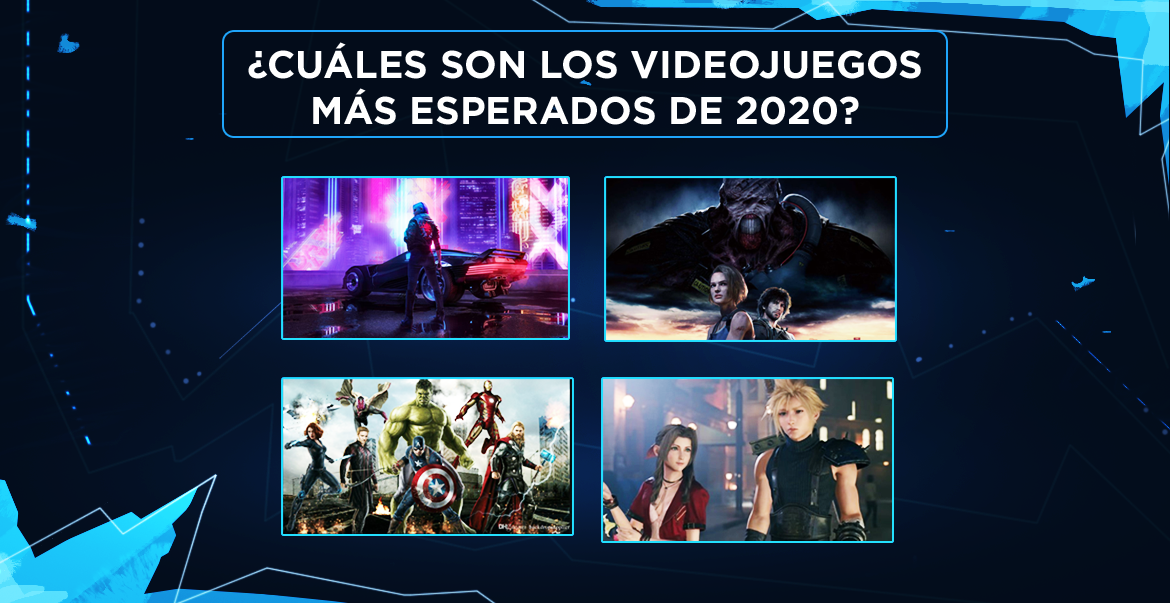 With the arrival of the new year come, without a doubt, new resolutions, goals to achieve and objectives to improve day by day. However, it also brings a new batch of video games for gamers, and even the launch of two new consoles to commemorate the start of a new generation that will be characterized by dizzying graphics and streaming gaming. At Newskill we already have the list of our most anticipated video games of 2020. do you want to know our list and get your teeth as long as we do?
Create your own island: Animal Crossing: New Horizons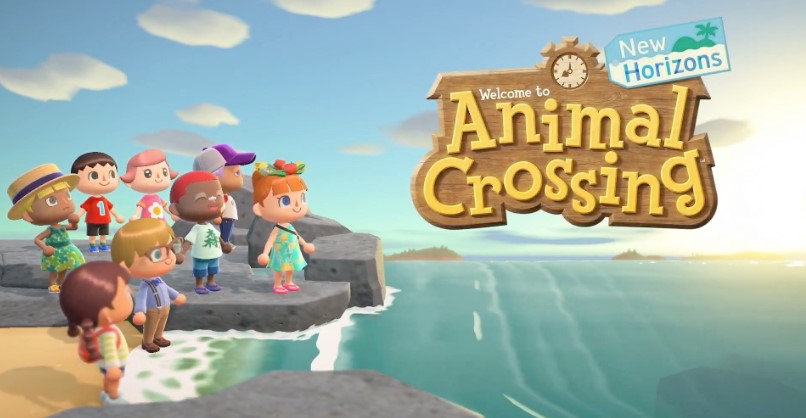 Nintendo's big bet for the first half of the year is undoubtedly a console seller: Animal Crossing. This new installment bets on an island setting. The Deserted Island Settlement Plan puts us in the role of a kind of mayor of an island that will have the challenge of turning an uninhabited place into something similar to Rio de Janeiro. The next installment of Animal Crossing will have multiplayer for up to 8 people and a customization of all elements, both our home and the island itself that will enamor the most fans and players who dare to enter the saga with this new installment. If you are looking for a game to play a little while every day and to enjoy with friends, Animal Crossing: New Horizons is certainly a safe bet. We will be able to enjoy this simulation videogame from March 20th
Capcom is still in great shape: Resident Evil 3 Remake
Capcom shows that it is still in an amazing shape and announces its next videogame for next April 3rd: Resident Evil 3 Remake. After the successful release of Resident Evil 2 Remake last year, reaching sales higher than the original game, Capcom did not hesitate to develop a remake of the third part with the same graphics engine and with the good work with which they have been surprising us in recent years. This company does not live by Resident Evil alone, as Monster Hunter World and Devil May Cry 5 have been true works of art and a revolution in themselves within the genres of hack and slash and monster hunting. We see a Capcom that has emerged from the slump it had in the last decade and that surprises again with original video games and proposals that will captivate fans of the franchise and new players waiting for proposals to get hooked on. In addition to promising a video game with the same quality as the remake of the second part and a villain that terrifies new and experienced players (Nemesis), Capcom will also include in this video game a totally free asymmetric multiplayer, Project Resistance. We are looking forward to this video game to be very, very scary again.
The return of a cult JRPG: Final Fantasy VII Remake
After its confirmed launch delay, there are still a few months left before we can enjoy the remake of one of the video games that marked an era in the JRPG genre. Playstation welcomed with open arms a franchise that had been historically owned by Nintendo and introduced Japanese role-playing games to the Western market. Final Fantasy VII is and remains for many the first role-playing game they played in our country and undoubtedly keep a very good memory of the work of Squaresoft (now Square Enix). On April 10 of this year we will be able to enjoy again the story of the surly and lonely Cloud in the company of his band of friends such as Barret, Tifa, Aeris or Vincent. Turn-based combat is still very much alive despite the fact that real-time role-playing games are gaining ground. That is why Square Enix wanted to offer two experiences for this video game. We can play the game with turn-based combat or in combat similar to those already experienced in games like Final Fantasy XV. It should be noted that Final Fantasy VII Remake will be an episodic game, and that in this first part we will be able to enjoy the whole story told in Midgar. However, it will include additions and new characters that will extend the story up to 25 or 30 hours of gameplay
The continuation of the long-awaited story of Ellie: The Last of Us II
After a first announcement for February of this year, Naughty Dog announced a few days later that the game would be delayed until May. Fans of the story of Ellie and Joel will have to wait a little longer to find out how the story that kept us in suspense in a world plagued by zombies. We will meet a slightly more grown-up Ellie and a well-growing Joel. After the open denouement of the first part we will be at the controls of Ellie in a story full of hatred and revenge. This second part will include playable improvements such as the smell of dogs or new enemies. Naughty Dog promises a fully satisfying experience for a single player and remains as a company that defends the stories for the player 1. It is expected that this game will be an intergenerational game and can also be enjoyed on the future Sony console, Playstation 5. Despite the delay of the game, we are fully convinced that the next May 29, 2020 will be a date already marked on the calendar of many gamers
The Return of the Avengers: Marvel's Avengers
Yet another title that has been delayed. With a release scheduled for May 15, it will finally be delayed to after the summer, to the month of September. The video game developed by Crystal Dinamics under the Square Enix label aims to create an adventure based on the Avengers universe and focused on the characters of Iron Man, Captain America, Hulk, Thor, Black Widow and Ms. Marvel (although new characters will be added in the future through free DLC). The plot of this game will serve to know a little more in depth the Marvel heroes from a more human perspective and not so much heroic. The adventure will have a single-player mode and cooperative missions for up to four players to enhance the multiplayer mode. There will be the possibility of leveling up and customizing each hero and Square Enix has promised that the title will be a video game as a service, that is, that content will be offered beyond the release date to encourage players not to abandon Marvel's Avengers once they have completed the single-player story mode. From September 4, we will be able to enjoy this adventure made with much care and love for all fans of Marvel franchises
Cyberpunk 2077: will it exceed the expectations generated by The Witcher?
CD Projekt has the entire gaming community on tenterhooks because of its upcoming open-world title, Cyberpunk 2077. Yet another video game suffering from the delay bug. From its initial launch on April 16, it will be released on September 17 of this year. This Polish studio surprised everyone with the launch of the video game based on the literary adventures of Geralt of Rivia, The Witcher 3. A game that won the game of the year and that to this day is still recognized and versioned as one of the best role-playing and open-world adventure games of the decade. In Cyberpunk 2077 we leave fantasy behind and are immersed in a world of science fiction and cyberpunk aesthetics. The video game is based on a role-playing game with the same name and will change some of the mechanics we saw in The Witcher 3. It will have collaborations with famous actors such as Keanu Reeves and is undoubtedly among the pools for game of the year of all gamers
what do you think of our list of most anticipated video games of 2020? Do you miss any title? Or on the contrary, is there any title that would not be on your list?
Comments (0)
No comments at this moment