Every good self-respecting gamer has a lot of RGB in his or her set-up. From the keyboard to the mouse, including the microphone and even the XL mouse pad. The gaming temple of every home always has a lot of lighting, but it is not usual that a gaming session is led by a different gaming chair. Add to your set-up the best RGB lighting and stand out from your friends with the new Kitsune RGB V2 rgb gaming chair. After the launch of the first model of Kitsune RGB now comes a new version that will make you fall in love. Do you want to know more about it?
An RGB gaming chair with improved design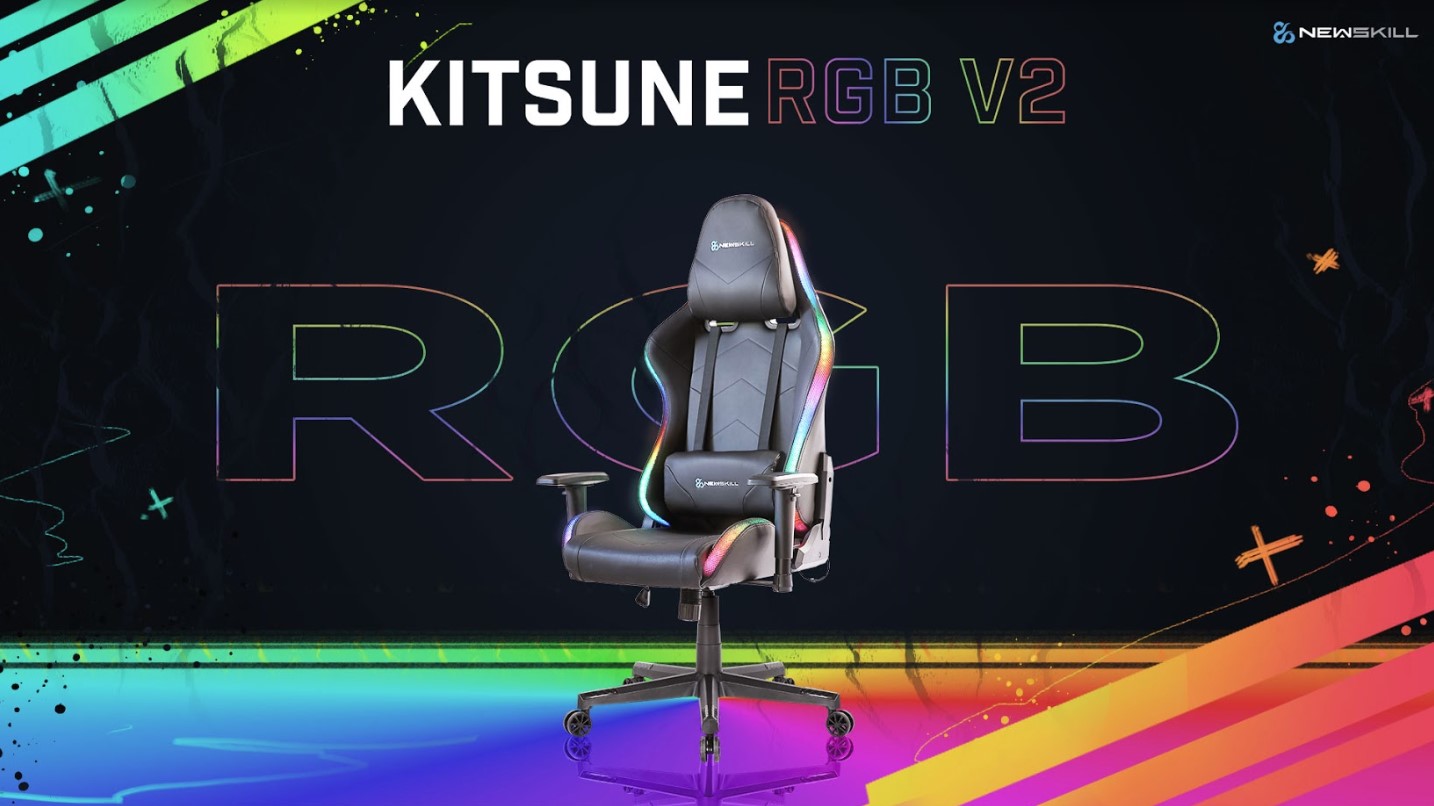 The new version of the Kitsune RGB RGB gaming chair presents important improvements in all its lighting technology design and maintains the same quality standard that made it one of the most loved products by our community. After many requests for the return of an RGB gaming chair, with this new model you will be able to continue playing for hours without your comfort suffering and with that extra touch of light that sets you apart from the rest.
More and better RGB lighting
The Kitsune RGB V2 chair is one of the flagship products of Newskill and evolves with the latest backlighting technology to give your set-up extra personalization and customization. In design it remains faithful to the standard model of our Kitsune gaming chair, as well as in terms of performance. For the new version of our RGB gaming chair we have chosen to improve its RGB lighting system to cover a larger surface than the previous model and to create much more spectacular light effects around you
By and for gamers: comfort to the power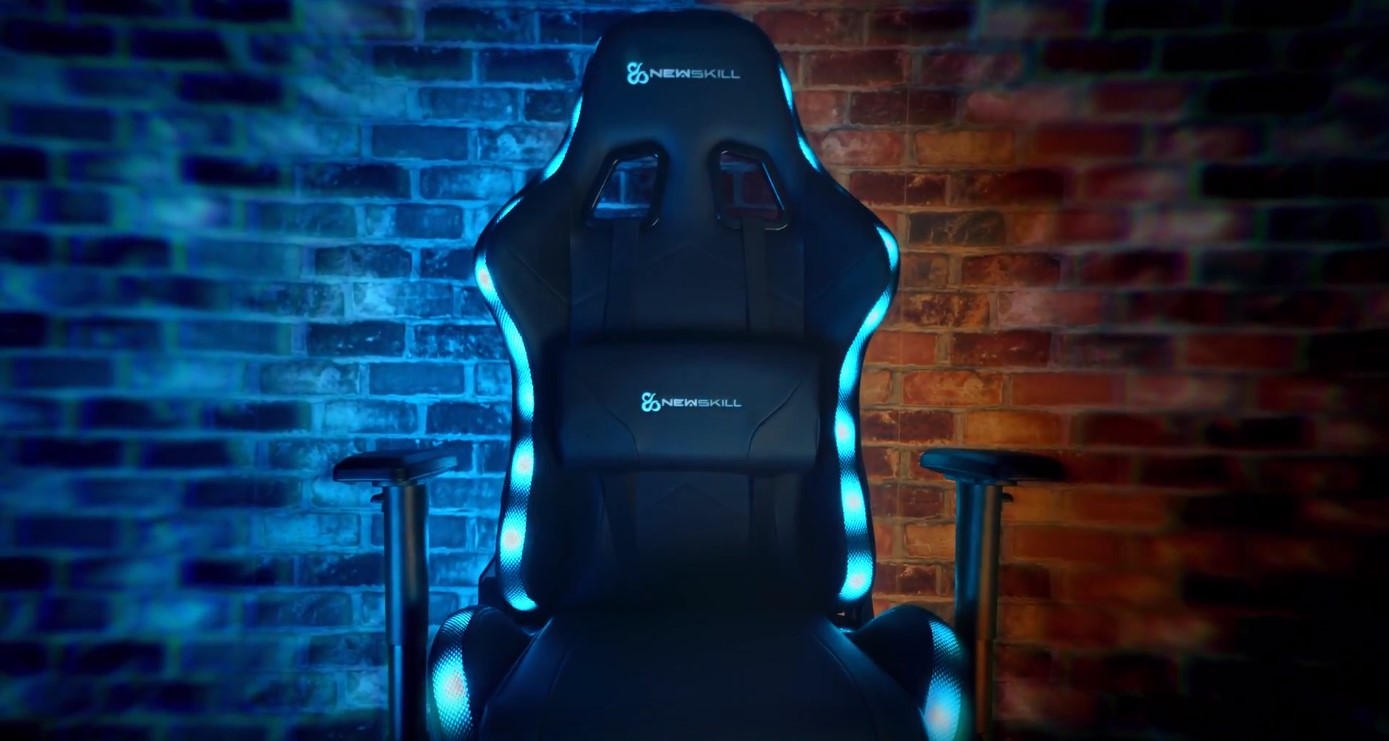 Kitsune RGB V2 maintains the design of its backrest, which adjusts to your back following its natural shape and ensuring a feeling of maximum comfort. This feature has been made possible thanks to its superior quality padding and high-density pressed foam. Our new RGB gaming chair model includes two ergonomic cushions that will help you improve your posture in front of the computer. With the cervical cushion your neck safety will be guaranteed and with the lumbar cushion you will keep your back healthy after long gaming sessions. Thanks to the incorporation of these two cushions you will avoid fatigue after several hours of gaming and playing for a long period of time will no longer be a problem for your health.
Don't run out of light with our Powerbank
Thanks to the backlighting system of the new RGB gaming chair, you can take the chair anywhere and still enjoy its RGB lighting system. Kitsune RGB V2 has a back pocket adapted to insert our 10,000 maH Powerbank and enjoy hours and hours of lighting effects. For all those who prefer not to connect the chair to the Powerbank, there is another connection method: a USB cable to power your new RGB gaming chair.
Attention to the smallest details
For the launch of the new RGB gaming chair, we have perfected the padded armrest of the original model, streamlining changes between positions and creating a smoother transition in both height and angle to give you total control. The backrest remains reclining up to 180 degrees so you can rest between games. Despite its padded and comfortable exterior, appearances can be deceiving, the interior of Kitsune RGB V2 has a metal structure that guarantees its stability. Thanks to its class 4 gas piston supports up to 150 kilograms of weight and its reinforced nylon star base comes with anti-scratch wheels that allow us to move on any surface without fear of damaging the floor
The Kitsune RGB RGB V2 RGB gaming chair will soon be available at PC Components and on our official website at a price of 199.95 euros.
Comments (0)
No comments at this moment