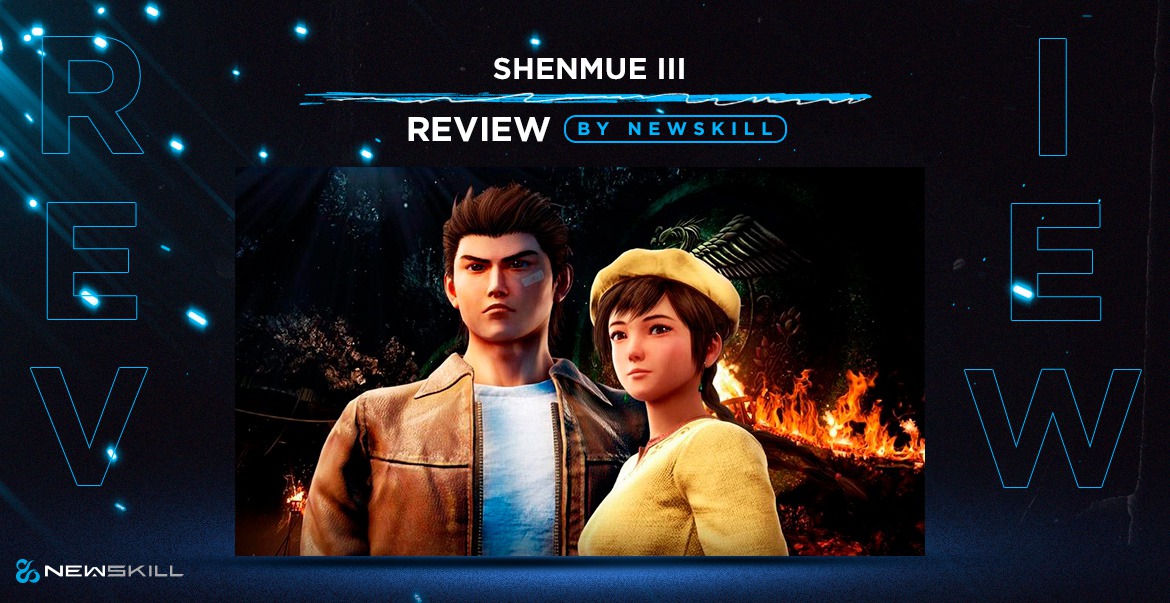 Shenmue is one of those sagas that has marked history and that is very difficult to analyze due to the turning point it represented in its day, and now, almost 20 years later, it is our turn to analyze its continuation.
Of course, to make this review of Shenmue III on PS4 and enjoy the game to the fullest, we have used a chair Newskill Valkyr and headphones Newskill Scylla.
This mix of modernized adventure game, role-playing, simulation and 3D combat, innovated in the early 2000s, but will it be enough for the current generation? And for those who have been waiting almost 20 years for this third installment? Does the new Shenmue III meet the expectations?
what are we going to find in Shenmue III?
We could call Shenmue as the precursor of the Sandbox games, or at least, include it in that genre. Of course, this third installment is not influenced by any of the current trends in sandbox games. Shenmue III has a game system that respects the original saga. We could say that it maintains the game design of Dreamcast but running on Unreal Engine 4, with its current graphical improvements and gameplay adapted to the new times.
The mainstay of this game is undoubtedly the investigation. To pull the thread and go unraveling the story is necessary to talk to people, which in turn lead us to others and that open subplots, we must be guided by signs and indications ... You will feel inside the game! And remember that, although many characters will help you in your adventure, many others will not be so cooperative. Shenmue III includes many mini-games, some optional and others mandatory, which are justified in some way in the story, something typical of the saga and that we expected to see again in this installment.
And the other factor that has been maintained from the original: The simulation
Ryo behaves faithfully to a human being: he gets exhausted when running or fighting, and of course he needs to feed himself. Ryo must buy food to survive and also needs medicine, so we will have to perform jobs to earn money or look for medicinal plants to exchange in a store. We will also have to go to the pawn shop, get collections or participate in mini-games... In short, we will have to live taking Ryo as our avatar.
A game that keeps its identity
Shenmue III is a slow-paced and calm game, to be enjoyed with the calm of a virtual journey. So if you're expecting an adrenaline-pumping title, this is not your game.
The fighting minimally fulfills its role, somewhat inferior to Shenmue I and II. It's neither a Street Fighter nor a Virtua Fighter, but at least it's not a mere button masher and requires some strategy to know how to find the best position and when to evade. And with respect to the QTE -button press events- they are not very permissive, without dynamic animations in the event of a failure.
Story and continuation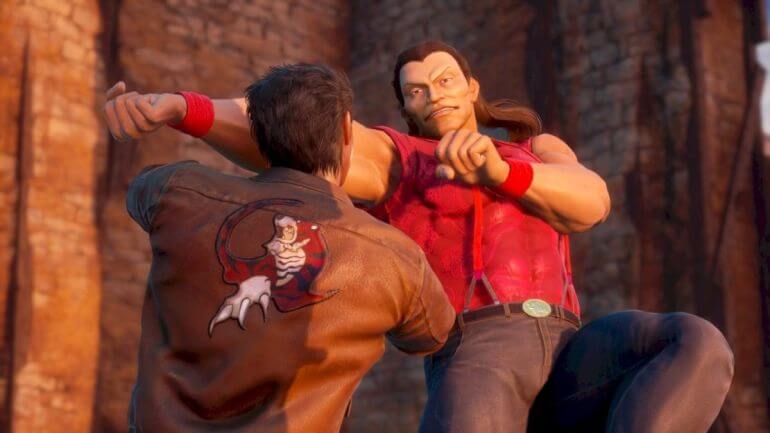 Shenmue III begins with Ryo Hazuki and Shenhua talking in front of a mural, and in the background, our eternal journey to find the murderer of Ryo's father, Lan Di. If you haven't played the original first installments, nor the remastering, you can watch a summary in the form of a video included in the game. Even so, we strongly recommend you to play the remasters first, since what makes this title great is to know the protagonist and his temperament... Something that you can only know by playing, not watching a video summary.
The story of Shenmue III will take us through new locations, we will face old and new enemies and we will see classic characters, and many more surprises that we will find in our adventure. But this is not its main attraction or originality, but the stories that weaves the narrative of revenge, friendship and fantasy. And don't worry, since I'm not going to go into details of the story, but this is not the end, Shenmue will be around for a while. When will the fourth installment be ready? Let's hope that we won't have to wait another 20 years..
The best
The graphic and sound environment
Keeps the spirit of the saga alive
Continues the story that we have been waiting for almost 20 years
It is translated into Spanish
The worst
Little expressiveness in the faces of the characters
The QTE can be improved (time has taken its toll on them)
We have made this review thanks to a physical copy of Shenmue III for PS4 provided by Koch Media.
Comments (0)
No comments at this moment