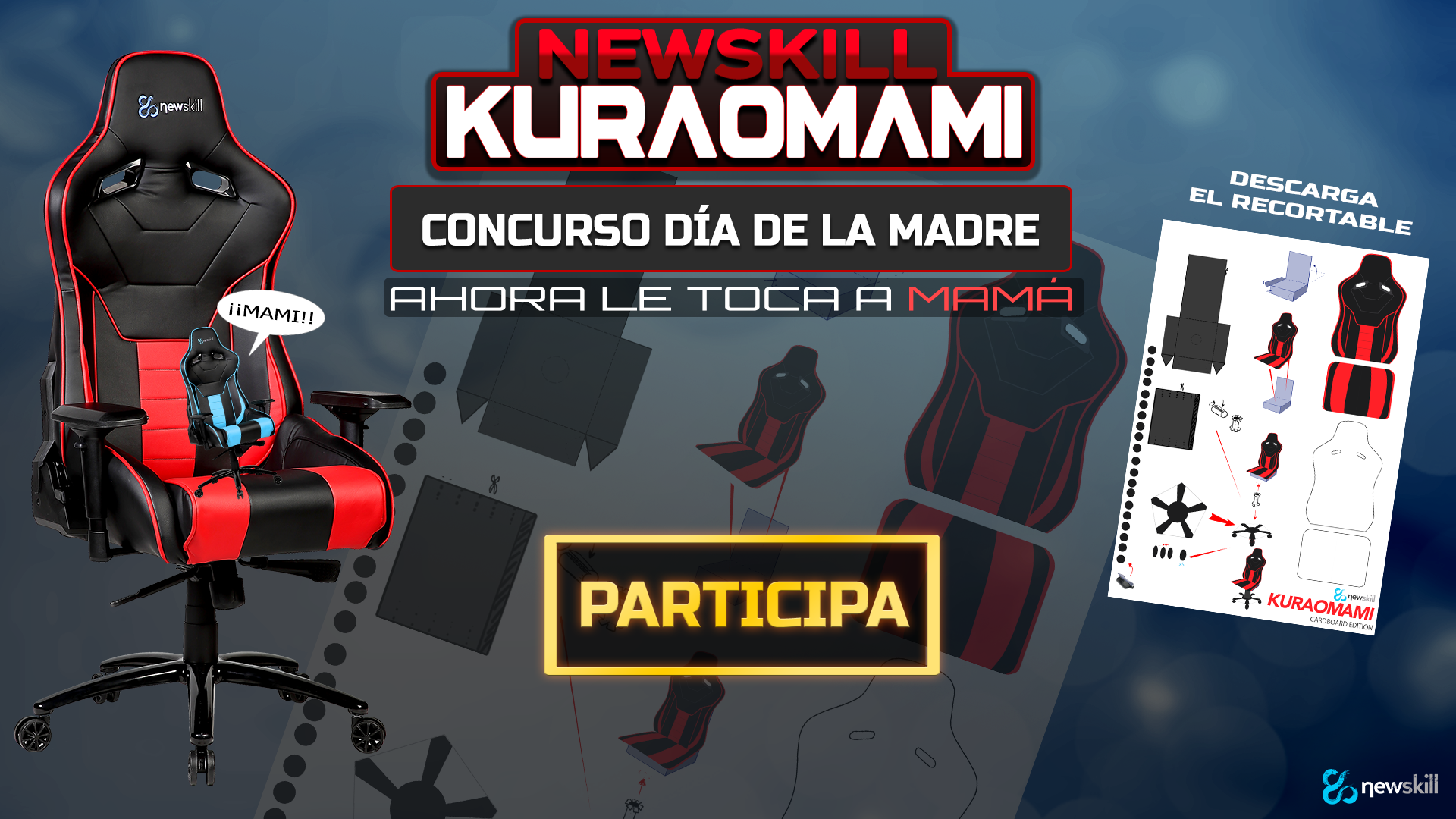 do you remember our Papamikura contest, or did you want to get your hands on a Newskill chair? No problem, now you have another chance on Mother's Day. We present you our Kuraomami contest
Mother's Day has been celebrated for almost 100 years, always on the first Sunday of May. And they deserve no less. At Newskill we also want to honor all moms as we did in March with dads. That is, we want moms and their children to have a fun time together as a family. And if you can also get your hands on a fabulous Kuraokami chair, all the better, right? Forget the flowers and chocolates and start thinking about scissors and glue. It's time for the Kuraomami challenge.
Happy Kuraomami Day
how does it work? Very simple: Form a mother/son or mother/daughter team and start to bring out all the creativity you have inside you. Between the two of you, you will have to make a small Kuraokami with the help of the downloadable that you will find below in the post. The Kuraomami challenge begins.
If you need inspiration, you can take a look at the hashtag #PapamikuraNewskill on Twitter, corresponding to our previous challenge. As you can see, the bar has been set very high In the final result we will value not only that you have managed to build the Kuraomami successfully. Any complement or original idea that you come up with to go with the mini chair will score points. So now you know: Imagination to the power.
Conditions for the victory of the Kuraomami challenge
The couple that manages to build the coolest Kuraomami will be awarded with a real Kuraokami chair for you to enjoy at home. This time you can't miss it!
How to participate in the Kuraomami challenge
Participating is very simple. You must post a tweet that includes the hashtag #KuraomamiNewskill and three photos:
- Photo with the printing of the chair and the two team members.
- Photo during assembly with the two team members.
- Photo with the assembled chair and the two team members.
You can upload your creations from the may 6 until May 13, 2018. on the 15th we will announce the winner!
Also, to help you with the assembly, we have created a template that you can download and print.
good luck!
Comments (0)
No comments at this moment