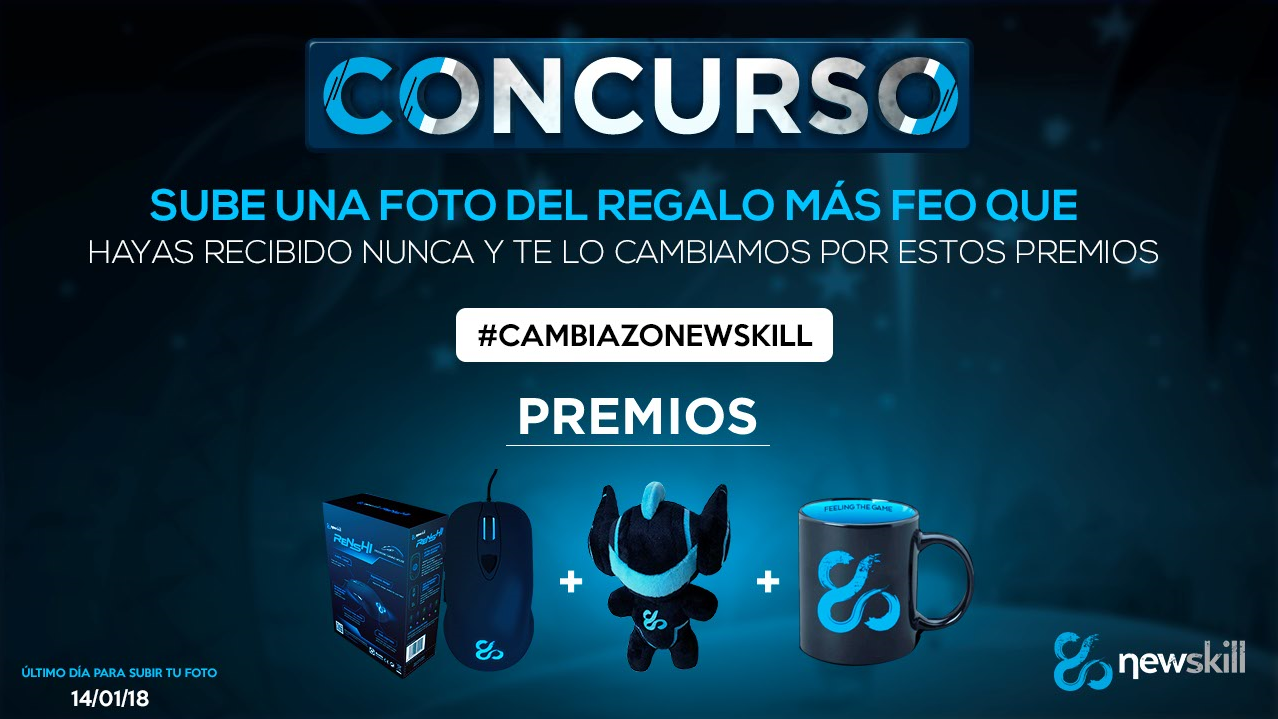 didn't the Three Kings bring you what you were expecting? Did you miss that bargain you were looking for on Black Friday?
No problem, now you have the opportunity to invest your Christmas bonus in something you really like. Starting today you will be able to enjoy the sales Newskill.
The sales are here Newskill
Whether you've been waiting forever to get a Newskill chair or a new keyboard, or if your resolution for 2018 is to open your own podcast channel, we have a sale for you at Newskill. Be careful, each of them has limited units, so you'll have to be the fastest to get your favorite selfie. We have already given the starting signal, so you have to be quick, player number one.
Sales Newskill + Ugly + Ugly Contest
Also, we want to propose you a game. Although we're confident that thanks to Santa Skilly has brought you everything you expected, even he is not infallible and it is possible that someone has cheated you this Christmas when it comes to distributing gifts. Have you got some socks uglier than hitting a father? Don't you know what to do with that horrible thing you got for Secret Santa two Christmases ago? Well, now you can take advantage of all those gifts of dubious taste to get a Renshi mouse, an exclusive mug Newskill and a Skilly doll. Or to exchange those products and take advantage of the sales Newskill.
how to win the set of products Newskill?
how? Take a picture of that dreadful gift and upload it to Twitter by mentioning our official account and using the hashtag #ChangeNewskill. The Newskill team will choose 3 finalists from among the photos that make our hair stand on end and you will be in charge of voting for the winner via Twitter. And if you don't win, that's okay. You can all be winners with the limited offers of our sales Newskill renewing your set-up at a ridiculous price.
Remember that you have from today until Sunday January 14th to upload your photos. Next week we will announce the finalists and open the voting. So you know, we want to see you take advantage of the ugliest of the ugly.
Comments (0)
No comments at this moment