One more year Newskill will be present again in one of the most important video game fairs at national and international level, Dreamhack. In 2019 we will have a stand in the Valencia edition, which will be held next Friday July 5 to Sunday July 7 at the Burjassot trade fair. We will be accompanied by other companies in the gaming sector as well as some of the most important video game companies or certain companies or prominent organizations in the city of Valencia such as the Lanzadera de empresas or ESAT (Escuela Superior de Arte y Tecnología). Here we tell you what you can find in our booth during the weekend.
We start with a competition that will sound familiar to you
To start strong with our presence during Dreamhack 2019 we have prepared our traditional Newsclick competition. This challenge will consist of making the maximum number of clicks on a mouse for 30 seconds. Get your hands ready because we will have our brand new gaming mouse Atreo as a prize for whoever manages to take the throne of clicks
It's Saturday... lucky you!
You won't be able to rest much in this Dreamhack 2019, because the next day (Saturday 6th) we will make you tempt your luck with a panel full of prizes that we have prepared. The lucky panel Newskill will consist of a board made up of numbers, from which we will have to choose only one. In order to lift that box we will have to answer a question about video games or about our brands Newskill or Nfortec. Behind each number we can find fabulous gifts or we will simply find ourselves with one hand in front and the other behind. Will you be lucky enough to win that gaming product you are so looking forward to?
Cosplay will once again play a starring role
At Dreamhack 2019 from Newskill we are once again betting on the Cosplay contest. With the edition that will be held on Saturday at five in the afternoon, it will be three editions of this contest that we have organized. Stay tuned, because the most original and striking cosplays can win, among many other things, 500 euros in cash. Of course, the decision will be in the hands of a very competent jury, with the pleasure of having among its members our special guest Florencia Sofen. Will you surprise us in the third edition of the Cosplay contest?
The main course for the end
The last day of Dreamhack 2019 is coming the bombshell of Newskill. We will count on the presence of our ambassador Spursito at the fair. The influencer will pose you a Fifa challenge at twelve o'clock in the morning and at one o'clock noon you will be able to talk to him, meet him and he will be happy to sign you. Plus, he's sure to have lots of tips up his sleeve that you'll love.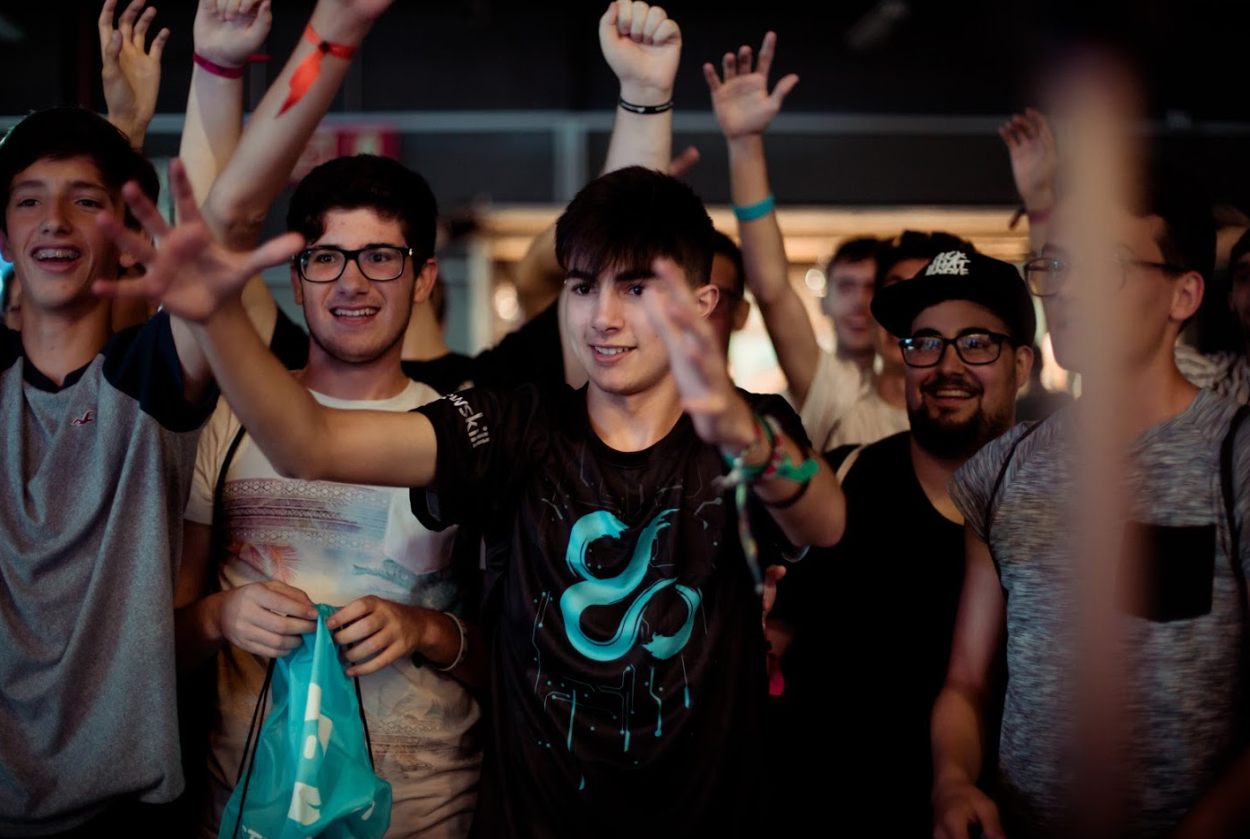 And we have a surprise in store
As if all the above was not enough, we have a very special surprise in the form of a raffle. We will raffle a pack of two products. One you know, but not yet. And you're going to love it. You will also be able to try our peripherals at the stand and sit on our thrones Newskill. And of course you will be able to play and enjoy with us thanks to the games of the moment like League of Legends or Fortnite. Will we see you this year at Dreamhack 2019?
Comments (0)
No comments at this moment