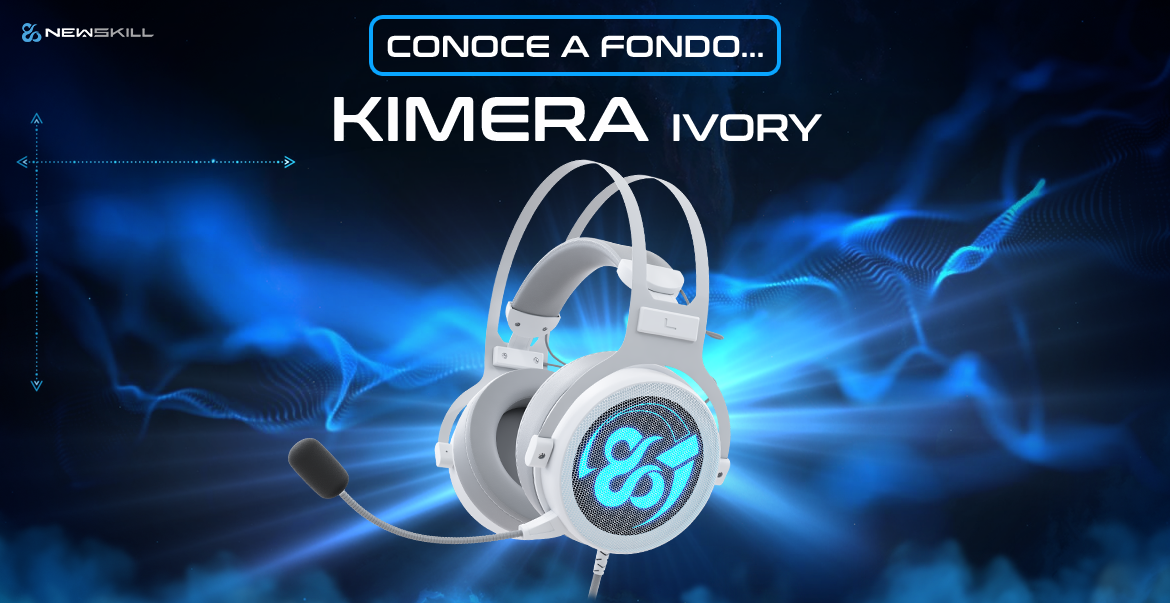 This week we have announced our next addition to the Ivory range. This is one of your most loved products. We want you to welcome our new Kimera V2 Ivory Edition gaming headset. Enjoy all the features that have made this gaming headset a real top seller but now with a new look.
Your faithful companion
A basic peripheral to enjoy every game to the fullest is the gaming headset. It is clear that every aspect of your set-up is important and very necessary to play in optimal conditions but the feeling of immersion in a game is best achieved with a good headset.
The new Kimera V2 Ivory features 7.1 surround sound to make you hear every step of your enemies and not get caught by surprise either in the rift or on the island. You can enjoy every nuance of your favorite songs or isolate yourself from disturbing noises when you need maximum concentration.
At the level of the pros
With Kimera V2 Ivory's large 53 mm diameter headset, you can wear it during long gaming sessions without noticing the typical discomfort after hours of using headphones. Its ear pads and padded headband are fully adjustable so you can enjoy them without any problem.
As in the black edition, Kimera V2 Ivory has a removable omnidirectional microphone that can be removed when not in use to avoid discomfort. It also has an anti-pop filter to give us better sound with our squad and that all our orders come loud and clear.
The light of your game
The Kimera V2 software has been renewed so that we can also enjoy it with our Ivory Edition. All customization options will be available to create the best effects for your play area.
As we have already mentioned, we wanted them to have the same features so just like our veteran headsets, the new Kimera V2 Ivory are compatible with PC and PS4 and come equipped with a 2.4m USB cable so it won't bother us in the most frenetic moments of the game.
So much for our introduction to the new gaming headset from Newskill, we hope you will soon get your hands on one and let us know about it through the networks!
Comments (0)
No comments at this moment