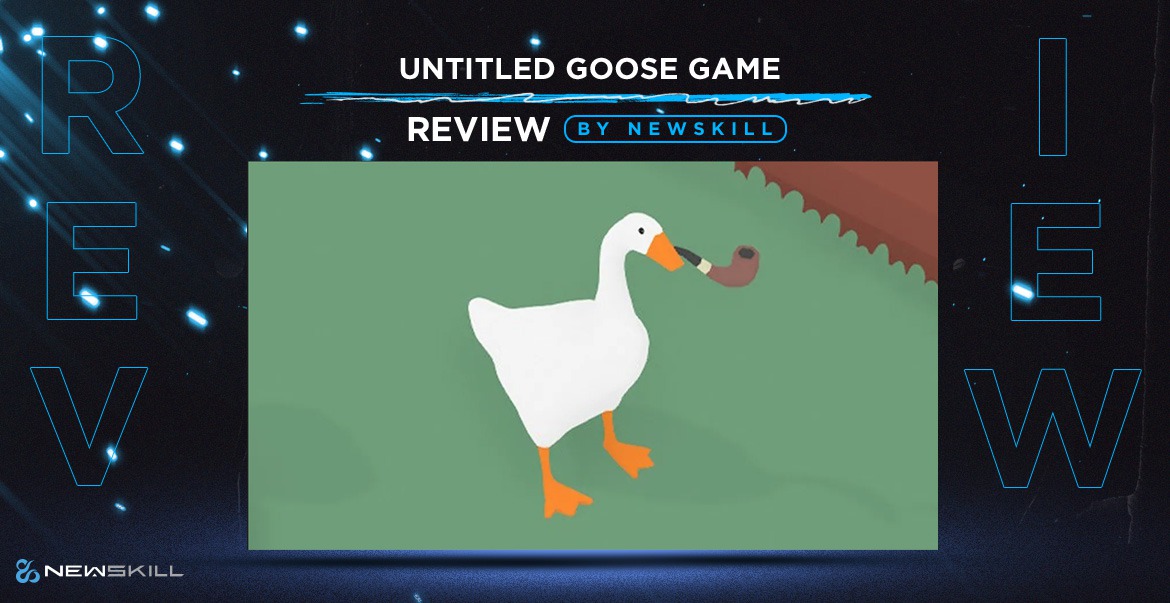 As many of you already know, Untitled Goose Game is a game created by the House House studio , which consists of performing "sandbox" style missions (non-linear) that mixes stealth and action and that, back in 2019 managed, thanks to its accessible gameplay and simple concept, to become one of the best games of that year.
Today we regain the desire to play thanks to its new update and, of course the collector's edition that includes the video game in physical format and endless gifts such as a map of the town, a "no geese" sticker and a guide on objects that may interest a goose.
But what we liked the most is that (finally) we can play this crazy game with friends
The cooperative mode is simple, they have included a new goose, chubbier and with a red beak to differentiate it from the original (but not too much, to better confuse the neighbors), plus a new squawk that will delight any fan of this game.
Synopsis
If you still don't know Untitled Goose Game, I'll explain it to you in a simple way:
The main character of the game is a white goose that lives in a nice village, which seems to be taken out of a children's story
But your mission will not be to save the world, or even to do good, as a good self-respecting goose, your mission will be to annoy, deceive and do endless mischief, to fulfill a series of objectives to make life impossible for the inhabitants of the village.
Without any clue on how to solve the list of missions, you will only need your wits to solve things like making a child lose his glasses and wear some that are not his, go on TV or lock the shopkeeper in a garage.
Now, imagine that you can share these pranks with another player... the laughter is guaranteed!
On the more technical side, Untitled Goose Game has simple but beautiful graphics, as we said before, very reminiscent of a children's story
The game also lacks ambient music, only a piano starts up when you "mess up" a neighbor, which can also remind us of classic Disney movies or even Tom and Jerry, where the piano accompanies the actions of the protagonists.
Let out all your troll imagination and draw with your friends the best plans to meet the objectives of the game
The best features
Beautiful and simple graphics.
100% accessible gameplay.
Super fun, what's better than being a goose?
The Worst
It's short, very short.
Some missions are a bit convoluted but you end up getting them out, though.
Aesthetically it is very nice but, the animations can be improved.
Be a real goose with Untitled Goose Game Now with friends!
We have made the review of Untitled Goose Game thanks to a download code for PS4 provided by Meridiem Games.
Comments (0)
No comments at this moment