When we talk about horror games, sagas like Resident Evil, Silent Hill or Bioshock always come to mind. However, there have been several proposals that have tried to find something different within the genre. With our analysis of Dead by Daylight we want to show that there is another way to play horror video games, a more terrifying way to take the action of a character who must investigate a mansion, a city or an organized plot. Asymmetric multiplayer is here to stay. Do you want to survive your greatest fears?
Escape alive or go after the survivors: choose your path
Dead by Daylight stands out from the rest of the games in the genre for being based solely and exclusively on the online multiplayer proposal. Four players will have to survive and one of them will try to hunt them down by all possible means. The cooperation between these four players will be essential, since the "killer" will use all possible tricks to capture, torture and kill the survivors. The scenario in which the players play changes every game but the objective will always be the same, to escape alive from this hell. When we are part of the team of survivors we will play in a third person view and when we take the role of the villain we will play in a first person view. Sit in your gamer chair Aryon and make one of the most important decisions in Dead by Daylight, because the action will be totally different depending on the point of view.
To cooperate or not to cooperate, that's the question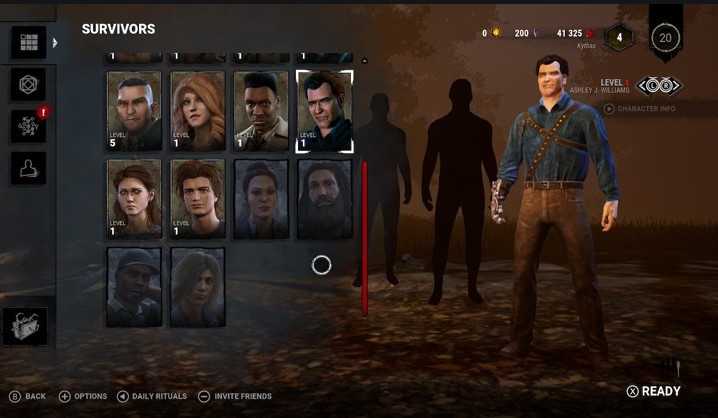 The main differentiating element to highlight in our analysis of Dead by Daylight is undoubtedly its gameplay. At the beginning of each game we will find ourselves in a lobby similar to the one used by the battle royale video game Fortnite. In that kind of waiting room we will decide which character to manage and what type of player we want to be: survivor or villain. If we decide to be part of the group of 4 survivors we will have to cooperate with three other players online. If we decide to adopt the role of the murderer of the game we will go on our own and our only objective will be to eliminate the rest of the opponents
However, cooperation is not mandatory, but optional. We can choose to lend a hand to the other survivors, but it is also possible to decide that attracting attention to one of them will make it easier for us to escape alive from that place. Or even that setting a trap for one of the survivors is the only way out so as not to end up tortured. Dead by Daylight is a game full of decisions, and these decisions will depend on whether we live to see the light of the next day, because the games take place at night. The main objective of the game, if we choose to be a survivor, will be to escape unharmed from the killing area. We have escaped on several occasions, and we owe this in part to the precise control of the Arkadia gaming controller
If we decide to cooperate with the other players we will be able to heal them when the killer has hit them, when they are bleeding and we can even save them from certain death when they are hanging on the torture hooks. It will be the last chance to save them, because if they stay hanging too long they will be eliminated. In order to escape from the map we will have to activate a series of generators scattered around the map that will open gates. These doors will guide us towards the exit of the extermination zone, that is to say, towards victory.
Take the role of the assassin and do not let the light of day shine through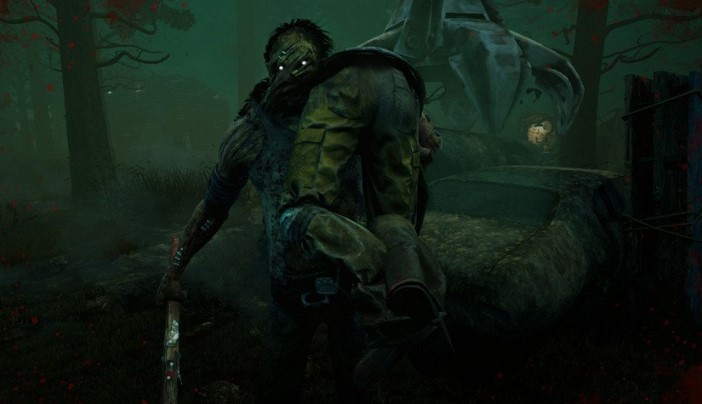 If you decide to be the bad guy of the game, you will be able to select what aspect you want to have. You can be anything from a slasher to a terrifying monster that puts the other four players in check. The particularity of each type of killer is not only their appearance, but also their special powers will vary, so every time we play we will have to familiarize ourselves with each of them until we know them perfectly. It will be essential to sacrifice the other four players and win the game. In short, to ensure that our enemies do not see the light of day.
To kill the survivors we will have traps at our disposal. If we locate them and hit them once we will wound them, and if we manage to hit them twice they will start to bleed to death. When they bleed out, we can pick them up and take them to one of the multiple torture hooks that are placed throughout the map. Once on the hook, a kind of entity will appear that will kill the survivors.
Both the killer and the survivor will be able to improve their attributes. Dead by Daylight has a progression system to unlock features that will allow us to approach each game session with greater chances of success
Each scenario is totally different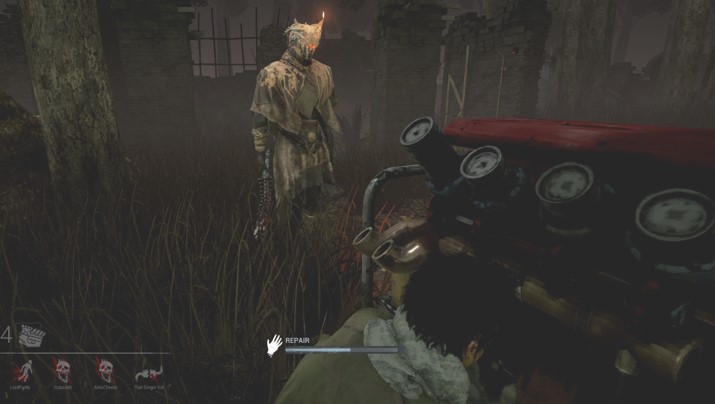 As in other roguelike video games such as RAD, the scenario is randomly generated in each game, so it will be impossible to memorize places to hide or shortcuts to escape. It will be useless to try to find a survival pattern in Dead by Daylight, and this is another point that makes it stand out within the horror genre. Uncertainty and fear will be constant despite having a gameplay proposal that always remains the same (one against four)
Graphics that comply and music that ambience
The graphics of Dead by Daylight are not exactly its strong point, however the work on the animations of the characters and their reactions is appreciated. They manage to transmit that terror that wants to send the work and the color work that has been carried out along with its low lighting get us fully into the game and will make us have more than one scare during our gaming sessions. The sound effects and music also help that immersion and on many occasions we will believe ourselves inside the video game and we will be suffering until we complete our goal.
The advantages of playing on Nintendo Switch
Dead by Daylight was already available for other platforms, but with its launch for the Nintendo Switch console we find its most complete version. If you decide to play this game on the portable console you will receive an exclusive cosmetic change in the form of an outfit for Trapper, the acclaimed killer of Dead by Daylight. Below we detail all the extras of this version:
Shattered Bloodline (Chapter)
Curtain Call (Chapter)
Spark of Madness (Chapter)
Of Flesh and Mud (Chapter)
The 80s Suitcase (Aesthetic)
The Bloodstained Sack (Aesthetic)
Headcase (Aesthetic)
The Best
No two games are different. The scenarios are randomly generated.
Being able to play as a survivor or assassin
A game of incalculable length focused on online multiplayer
The worst thing
We conducted this review thanks to a physical copy for Nintendo Switch provided by Koch Media.
Comments (0)
No comments at this moment